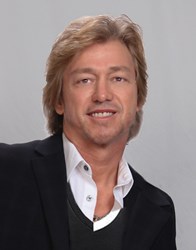 The Virtual Office allows agencies to nurture and farm clients that were normally overlooked"
Cheyenne Wyoming (PRWEB) December 20, 2013
The holidays have traditionally been a slow time for the housing market. Therefore, the announcement by Better Credit Now of a new system to warm up cold clients into hot buyers is good news and is sure to bring Christmas cheer to agents everywhere.
Better Credit Now, a collective team of credit consultants, consumer law attorneys, and technology and marketing gurus, will provide Real Estate and Mortgage Agencies their own Credit Management, Customer Relationship and Marketing office. The services are marketed, managed and delivered by Better Credit Now via an agency-branded web portal called the Virtual Office. It's basically a fast rehabilitation farming system that creates credit ready buyers as well as keeping the Agency — Client relationship intact during the process. The billable services charged to the clients can be credited back to the client upon the closing of a loan or the purchase of a home. More importantly, the agency's clients are quickly groomed to become viable borrowers and home buyers, earning the Brokers and Agents the bigger commission prizes.
Better Credit Now is calling this hybrid of outsourced services and technologies "Virtual Offices" because it combines credit restoration services, customer management services, and online and local SEO marketing all into a single, user-friendly Agency portal that integrates directly into existing websites or back office systems. However, the company could just as well have called it a "Virtual Business" because calls and emails received from the Virtual Offices are handled directly by Better Credit Now. Brokers and their agents are not required to be part of the sales process or service delivery at all. The entire office is run by Better Credit Now on behalf of the agency.
Joe Ruiz, Managing Director for Better Credit Now, said: "By interacting with the clients through the agencies' branded site with continuous co-branded messaging keeps the agency — client relationship strong and intact." In other words, the client isn't going to want to go anywhere else when they are ready to buy.
Joe went on to elaborate the marketing advantages that are part of each Virtual Office system. "What really makes the Virtual Office such a great tool is the extensive localized marketing support provided by Better Credit Now. We have partnered with several top Local SEO companies that specialize in Real Estate and Mortgage marketing. Working closely with our marketing teams, we promote each Virtual Office in the agency's home location, through localized press releases, Google and Yep Reviews, local search optimization and Social Media."
Agencies are sure to welcome the Virtual Office concept as it allows them to nurture and farm clients who were normally overlooked and use it as a value add to attract new clients.
About Better Credit Now:
Better Credit Now is a subsidiary of Business Compliance Network Headquartered in Cheyenne Wyoming. Better Credit Now is a collective team of Fair Credit Reporting Act (FCRA) & Fair Debt Collection Practices Act (FDCPA) Specialists and Attorneys; Debt and Tax Specialists and Attorneys, as well as Technology and Marketing Experts serving all 50 States. . Better Credit Now provides technology and outsourced services through a network of Virtual Office systems. On the web: http://www.getBCN.com.
Media Contact:
Joe Ruiz
800-913-1360 x205
joe@getbcn.com
# # #