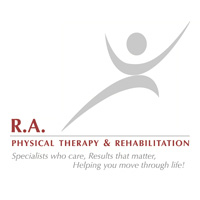 Los Angeles, CA (PRWEB) July 27, 2015
Throughout its 20 year history, Doctors on Liens has pioneered connecting personal injury victims with premier doctors and medical providers working on a lien basis. As the personal injury and medical industries have changed, Doctors on Liens has responded by recruiting a wide range of providers from chiropractors, to orthopedists, to pain management physicians, to psychologists and more. And while many of these offices include physical therapy, RA Physical Therapy is the first ever office to work entirely in that much sought-after specialty.
Lead by esteemed physical therapists Aleem Dinani and Rahim Kanji, injury victims can now find the highly directed therapy they require for:

Post-operative rehabilitation
Back and neck pain following major accidents
Spinal surgery and join replacement rehabilitation
Vestibular disorders
Restoration of range of motion, strength and flexibility following all neuromuscular injuries
Says Doctors on Liens President, Samantha Parker, "Physical therapy is quickly becoming one of the most successful treatment options for people following a major injury and our network now reflects it. While we've had many physical therapists as part of medical groups within our network, we're really elevating patient care to the next level with RA Physical Therapy. Aleem, Rahim, and their entire team are so well versed in the vast array of techniques now available to patients, I'm thrilled to connect them with even more people to expedite their recovery. For anyone injured in the Beverly Hills, Santa Monica, or West LA, I can't encourage you strongly enough to get in touch with our newest office and get help from the premier physical therapy office in Southern California."
Doctors on Liens is an innovator in the medical lien specialty referral industry and has forged close relationships with both legal firms and medical practices over the past 20 years. Doctors on Liens features medical specialties including board certified orthopedic surgeons, neurologists, general practitioners, psychologists, and chiropractors. Each medical office is independently owned and operated and all appointments can be conveniently scheduled directly with the facility.
Doctors on Liens lists medical professionals who offer medical services on a lien basis in Southern California, Central California, and Nevada.