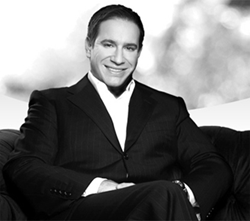 Beverly Hills, CA (PRWEB) June 10, 2014
Cosmetic dentist in Beverly Hills, Dr. Kevin Sands, now offers digital imaging at his office to improve patient care and expand treatment options. Dental X-rays have long been a standard diagnostic tool used at routine checkups and to diagnose dental problems. Today, dentists have another option: digital imaging.
About Dr. Sands, Best Dentist
Dr. Sands is one of the top dentists whose work can be seen not only on top models, actors and celebrities but also in the pages of "GQ Magazine" and "Cosmopolitan." Dr. Sands began his professional journey at the School of Dentistry at the University of Southern California. After earning his DDS, Dr. Sands continued his education at the Las Vegas Institute and completed his specialty training. He continues taking advanced courses in order to provide his patients with the specialized dental treatments they need and superior results. Today, Dr. Sands is a member of the American Dental Association, the California State Dental Association and the Academy of Cosmetic Dentistry. Visit http://www.beverlyhillscosmeticdentist.us to learn more.
Digital images are an enormous advance in dental technology. They are remarkably clear, and the size, color and other aspects of the image can be adjusted and enhanced to improve the dentist's ability to diagnose. Patients also benefit from digital images, which are fast, easy and comfortable. Digital imaging reduces radiation exposure by up to 70 percent, which means they are a safer, healthier option.
Patients who are candidates for digital imaging can have their images taken and sent directly to a computer screen for immediate viewing unlike dental X-rays, which must be processed in special chemicals. Processing dental X-rays can be uncomfortable and time-consuming for many patients as well as for dental staff. Dental X-rays also tend to produce small images that can be difficult to see and understand, particularly for the patient. Digital images can be sent immediately to the computer monitor, and Beverly Hills dentist Dr. Kevin Sands can enlarge the images and highlight various features for easier diagnostics.
Once the images have been taken, they can be used in other ways. Not only can they be put immediately into patient records or electronic records, but they can also be sent to the dental insurance company, the dental laboratory or to other dentists. This can speed claims processing and help patients get the care that they need when they need it.