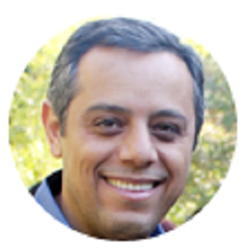 Beverly Hills, CA (PRWEB) January 06, 2015
Beverly Hills periodontist, Dr. Sharyar Baradaran, is now offering complimentary consultations for gummy smiles. Gummy smiles are a common cosmetic issue in which teeth appear short or gum tissue appears overgrown. "It's a purely cosmetic issue that can happen to anyone," says Dr. Baradaran. The number of teeth treated can vary based on the extent of the gummy smile and the natural broadness of the smile.
The gums are a soft tissue that blanket and protect the roots of the teeth. A minimum of gum tissue is necessary to maintain oral health, but patients with too much gum tissue may feel self-conscious about their smiles or struggle to keep teeth cleaned. Crown lengthening, which may also be called gum contouring, is often used to create a more balanced appearance and expose more of the natural tooth. Results are visible immediately, and patients can usually return to their normal daily activities fairly quickly. "Sometimes it's a soft tissue situation, but there also could be too much bone," according to Beverly Hills periodontist Dr. Baradaran, "Quite often, we also have to contour and sculpt the bone underneath slightly … This procedure offers a fantastic result that will stay forever."
About Dr. Sharyar Baradaran
"Every day I go to the office and ask myself, 'How can I do better today than I did yesterday?'" This is Dr. Baradaran's philosophy, and it is evident in everything he does. Patient comfort is a priority, and he treats his patients just as he would want to be treated. He completed his undergraduate degree at UCLA and was accepted into UCLA's School of Dentistry. After receiving his DDS and specialty degree, he enrolled in his two-year periodontics residency at Oregon Health Sciences University in Portland.
Available Treatments
Dr. Baradaran offers several treatment options that can perfect smiles and improve dental health. These include:

Non-surgical periodontal treatments
Gum grafts
Bone grafts
Pocket reduction surgery
Orthognathic surgery
Tissue regeneration
Ridge preservation
Osseous surgery
Dental implants, including dental implants without incisions
Cosmetic periodontics, including gummy smile treatments
Because Dr. Baradaran offers a boutique practice, patients can get the individualized care they need. "Quality versus quantity is what I strive for every day," says Dr. Baradaran.