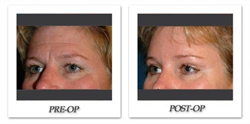 Beverly Hills Physicians explains that ongoing increase in the popularity of plastic surgery underlines the growing internationalization of the practice
Los Angeles, CA (PRWEB) January 28, 2016
According to a recent article published January 21st on Her.ie, eyebrow lifts accounted for the fastest growing cosmetic surgery trend in Ireland last year, followed closely by eyelid surgery. Buttock lifts and breast reduction surgery also made the list.
According to Southern California based medical center, Beverly Hills Physicians (BHP), this information points to the overall gains made in the acceptance of plastic surgery, even in countries with more traditional or conservative values. Beverly Hills Physicians explains that ongoing increase in the popularity of plastic surgery underlines the growing internationalization of the practice, as well as a worldwide reduction in the stigma that some patients face in response to their decision to undergo cosmetic surgery.
BHP notes that their medical center is renowned for its ability to provide patients from all over the world with truly transformative plastic surgery results, and they pride themselves on making patient care their top priority. Furthermore, some of the other plastic surgery procedures they offer, which may also be experiencing surges in global popularity, include:
Facelift – The effect of aging on the skin cannot be understated, as a reduction in the skin's natural elasticity can create the appearance of wrinkles and deep creases on the face, and fat deposits on the neck – all of which can make a person look older than they actually are. This particular procedure, which involves altering the facial tissue in order to remove lines caused by aging, can restore a youthful appearance and encourage a more refreshed and rested look. Generally speaking, BHP notes, patients report looking five to ten years younger after the operation.
Eyelid Surgery – Some people consider their eyes to be the central focal point on their face, so it's no surprise that they may wish to keep them looking attractive and rested. Also known as blepharoplasty, eyelid surgery aims to remove flaws from the skin that may distract from the beauty of the eyes themselves. While its most sought after benefits are cosmetic, by correcting dark, puffy circles under the eyes or reducing the weight of heavy-looking eyelids, this procedure can also improve peripheral vision, which is beneficial in everyday activities including playing sports and driving.
Ear Surgery – In order to reduce undue attention caused by prominent ears, BHP notes that ear surgery, or otoplasty, is often done to set them closer to the head. While this operation is also performed on children in order to reduce teasing and ridicule during school years, there are no additional risks when the surgery is performed on an older patient. Furthermore, when this procedure is performed by a qualified, experienced surgeon, complications are very rare and usually minor.
These are just a few of the many cosmetic surgery procedures performed at Beverly Hills Physicians each year. For any additional information, interested readers can call Beverly Hills Physicians at (800) 788-1416. They can also visit BHP online at http://www.BeverlyHillsPhysicians.com.