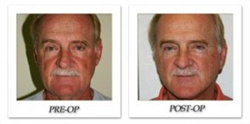 BHP notes that, as improved methods of retaining a youthful appearance and rejuvenating facial skin became available, it is not surprising that more and more people both internationally and here in the U.S. are seeking out these options.
Los Angeles, CA (PRWEB) February 25, 2016
China's cosmetic surgery industry is expected to double in value from 400 billion to 800 million yuan by 2019, reports an article published January 16th on the South China Morning Post. This dramatic increase makes the Asian giant the world's third largest market for cosmetic surgery, with facial rejuvenation procedures leading the pack in popularity. The Los Angeles based medical group Beverly Hills Physicians (BHP) notes that this indicates an overall growth worldwide in demand among men and women who wish to take the years off the appearance of their skin and face and remain competitive personally and professionally. BHP notes that, as improved methods of retaining a youthful appearance and rejuvenating facial skin became available, it is not surprising that more and more people from Beijing to Beverly Hills are seeking out these options. The medical group explains that, while buttock and breast augmentation remain the most talked about plastic surgeries, procedures such as facelifts, eyelid surgery, and ear and nose surgeries are among the most popular when it comes to maintaining a youthful appearance and reducing the effects of aging on the skin:

Whatever part of the world you live in, age, stress, sun damage, and other environmental factors contribute to a reduction in elasticity, deep creases, and blemishes on the face, BHP explains. When the skin loses its elasticity, it can create folds and fat deposits around the neck, as well as jowls around the jaw line; all of which can make a face look older than it actually is. A surgical facelift procedure can actually shed years from the facial skin by tightening up the muscles and skin in the face and neck. For those seeking a more temporary fix, Botox and facial fillers are also highly viable options.
Eyelid surgery, also known as blepharoplasty, is a plastic surgeon's tool at eliminating those dreaded crow's feet or sagging and bagging around the eyes. Just like the delicate tissue of the face, this skin around the eyes can lose its elasticity and further age the face, BHP notes. Fortunately, as the medical group explains, this surgical procedure can dramatically bring new life to the windows to the soul.
Many people are surprised to learn that the ears and nose never stop growing, BHP notes. This is one of many reasons why many people seek out rhinoplasty procedures which can reshape or reduce these features and help breathe new life into one's facial appearance, the medical group notes. What's more, BHP notes, the surgery can be done in a remarkably subtle way, so that others might simply assume that the patient has enjoyed a long, relaxing holiday.
BHP notes that their combined plastic surgery experience makes them the best bet when it comes to any cosmetic procedure. BHP prides themselves on making patient care the absolute highest priority. For more information on the successes Beverly Hills Physicians have attained for their patients, or to schedule a consultation free of charge, interested readers may call the clinic at 800-788-1416 or visit them online at http://www.BeverlyHillsPhysicians.com.