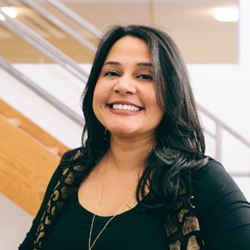 Los Angeles (PRWEB) June 09, 2015
BeyondCurious (http://www.beyondcurious.com), an innovation agency that creates mobile experiences, today announced that the agency has been named Boutique Agency of the Year by thinkLA. The annual thinkLA IDEA Award celebrates creativity in the Los Angeles marketing and advertising community.
"BeyondCurious is honored to be named Boutique Agency of the Year by thinkLA," said Nikki Barua, CEO of BeyondCurious. "This award is especially meaningful because we've been recognized among our peers in the vibrant Los Angeles community of innovation and creativity. I am grateful to our clients and inspired by our people who set us apart."
Founded in 2011, BeyondCurious has quickly established itself as an alternative to traditional agencies by helping both industry leaders and disruptive brands gain momentum through innovation at speed.
BeyondCurious brings Silicon Valley techniques and tools to the agency business, accelerating idea generation and product development. The agency has created mobile experiences that helped brands such as Lexus (for which BeyondCurious was recently awarded a Gold MarCom for mobile) and GoPro gain marketplace momentum.
"Our business purpose is to enable momentum-building innovation that propels our clients into a leadership position" said Barua. "That's why we continue to evolve with new offerings and development programs for the benefit of our clients."
For instance, on April 7, BeyondCurious announced the launch of CatalystGo, an offering that helps companies develop high-impact digital products better, faster and more cost effectively. With CatalystGo, integrated teams of researchers, strategists, designers and technologists incubate ideas and build products in two-week sprints, a process that unleashes creativity while minimizing risk.
And on May 26, BeyondCurious announced the launch of BeyondCurious Academy, an employee development and mentoring program focused on innovation. BeyondCurious Academy is an incubator designed to develop the talent needed to innovate in the mobile age by teaching people how to flourish in a non-linear, unstructured environment.
thinkLA was founded in 2006 to promote Los Angeles as a network of creativity and innovation in media, marketing and advertising. The thinkLA IDEA Award honors outstanding work in a number of categories such as social media and video. Winners were honored June 4 at the IDEA Awards Gala, held at the Beverly Hilton.
About BeyondCurious
BeyondCurious is an innovation agency that creates mobile experiences for brands such as Toyota, GoPro, Sonos and Lexus. The agency's CatalystGo offering helps brands innovate better, faster and more cost-effectively than the competition. The agency is headquartered in Los Angeles.