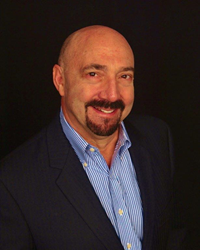 it's all about ensuring the guest's expectations are exceeded – every time
Bethesda, MD (PRWEB) May 02, 2014
The B. F. Saul Company Hospitality Group is pleased to announce that Food and Beverage expert and industry leader, Lex Hollender, has joined the firm to drive the Hospitality Group's focus on restaurant and catering innovation.
Most recently with Driftwood Hospitality as Corporate Director of Food & Beverage, Hollender has had a consistent theme throughout his career – creating memorable guest experiences while delivering maximum profitability. According to Hollender, "it's simple… it's all about ensuring the guest's expectations are exceeded – every time!" This fits well into the B. F. Saul culture of guest service known as "Our Big Three".
"We are thrilled to have Lex join our team," says Shaun Smithson, Vice President of Operations for the Hospitality Group. "His resume and reputation speak for themselves, and we are looking forward to his leadership across the portfolio. With the competition so fierce in the F&B marketplace, we really need to have a focused and well-directed effort to help us differentiate our properties. Lex and his unique experience will help us revitalize our catering and restaurant approach, and deliver something extra for our guests with every interaction."
With continuing shifts in customer behaviors and desires, the Hospitality Group has already begun to innovate in ways its hotels deliver food & beverage experiences. The team has placed an emphasis on grab-and-go retail sales in its newly renovated hotel markets and introduced a private dining concept that allows customers to have customized experiences centered on their individual needs - two restaurants in Tysons Corner, The Terrace and The Tuscan Grille, have quickly become two of the most requested private dining venues in Tysons Corner, VA.
It's these kinds of innovations that make Hollender so excited to take on this new role. "We have to pay attention to what our guests want, listen to their feedback, and then figure out ways to deliver it at a very high level; it's as simple as that. The lobby markets and private dining are great examples of that." Hollender officially joins the B. F. Saul Company Hospitality Group May 1st, and his impact is sure to be felt very soon after.
About WashDCHotels.com
Based in Bethesda, MD, WashDCHotels.com is a DC destination and tourism site for the B. F. Saul Company Hospitality Group. The Hospitality Group owns and operates a portfolio of full service, select service, and extended stay hotels located in MD, VA, MI and FL. WashDChotels.com serves both business and leisure guests seeking first class DC hotel accommodations, Washington, D.C. area meeting facilities, and banquet venues. The company also operates two IACC Certified Northern Virginia Executive Conference & Training Centers. To learn more about the B. F. Saul Company Hospitality Group go to http://www.bfsaulhotels.com.