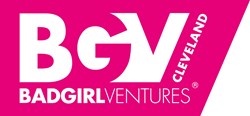 We are excited to see how these bold entrepreneurs will make their mark on the Northeast Ohio community.
Cleveland, Ohio (PRWEB) November 14, 2013
Bad Girl Ventures (BGV) Cleveland, a micro-lending organization that combines financing with education, is helping turn entrepreneurial dreams into a reality for 10 local women entrepreneurs selected as finalists to participate in the organization's Fall 2013 class. One of the finalists will win a $25,000 business loan at the Dec. 5 graduation ceremony which will take place at the 5th Street Arcades in Cleveland.
BGV Cleveland's fifth class of "bad girls" will graduate from its nine-week business course armed with a business plan, a sales pitch, an extensive list of business contacts, a completed loan application, and education on startup marketing and financing. Click here to register for the graduation.
The organization is also inviting past BGV Cleveland finalists and other Northeast Ohio women-owned small businesses to set up vendor booths and network with local business leaders at the graduation event. With the holidays just around the corner, this is a great opportunity for entrepreneurs to showcase their products and services and end the year on a high note.
Approximately 50 women entrepreneurs from across Northeast Ohio applied to be considered as finalists for the BGV Cleveland Fall 2013 class. Finalists were selected after two rounds of interviews and a presentation to the selection committee. The selected women business owners are completing a nine-week business education course that includes developing a business plan, a marketing plan, financial projections and a Small Business Administration loan application.
"The finalists are working very hard and are on pace to accomplish a great deal by the upcoming graduation ceremony," said Réka Barabás, director of BGV Cleveland. "We are excited to see how these bold entrepreneurs will make their mark on the Northeast Ohio community."
BGV Cleveland's Fall 2013 class includes:
Lakeesha Bussey, Park&Play – a party trailer that offers food, games and photos for custom-themed birthday celebrations catering to children ages 2 to 8 years old. Bussey lives in Garfield Heights, Ohio and is an 11-year veteran of the U.S. Army Reserve.
Mariela Campos, b*fit Cleveland – a fitness club specializing in Zumba, yoga and meditation classes. Campos lives in Cleveland, Ohio and attended Universidad Monteavila in Caracas, Venezuela.
Jean Chojnacki, Taste – a manufacturer of granola cereals and bars promoting healthy eating at home and on the go. Chojnacki lives in Hudson, Ohio and attended Bowling Green State University.
Tammi Collins, True Match – a dating service that hosts invitation-only mixers and speed-dating events helping Northeast Ohio singles find their soul mates. Collins lives in Beachwood, Ohio and attended Ursuline College.
Saidah Farrell, Olivia Rose Confections – a dessert catering company specializing in baked goods, pastries, and gourmet marshmallows for dinner parties, events, meetings, holiday celebrations, and other social and business gatherings. Farrell lives in Shaker Heights, Ohio and attended Cuyahoga Community College (Tri-C). She is currently enrolled in an online program at Johnson and Wales University located in Providence, R.I.
Shelley Fasulko, Brewnuts – a bakery specializing in craft-beer inspired gourmet donuts. Fasulko lives in Cleveland, Ohio and attended Ohio University. Brewnuts is currently a member of the Cleveland Culinary Launch & Kitchen, a shared kitchen experience helping local chefs and bakers realize their culinary dreams.
Jackie McNamara, Spare Thyme – a shopping and delivery service offering the convenience of online shopping and home/business delivery of groceries, household items and pet products for Northeast Ohio residents. McNamara lives in Lakewood, Ohio and attended the College of William and Mary in Williamsburg, Va. and the Nutrition Therapy Institute in Denver, Colo.
Amber Pompeii, Cleveland Tea Revival – a contemporary café offering a broad range of loose-leaf teas, in addition to brewing and consumption products for Northeast Ohio tea lovers. Pompeii lives in Ohio City, Ohio and attended Cleveland State University.
Denise Reynolds, Outside the Lines Creative Group (OTL) – a communications consulting company that uses the humor and innovation of cartoon characters to help businesses and non-profit organizations boost brand awareness. Reynolds lives in Euclid, Ohio and attended the University of Toledo.
Addisah Sherwood, STEMpowerkids – an education program that distributes learning kits designed to empower children and promote interest in science, technology, engineering and math fields. Sherwood lives in Shaker Heights, Ohio and attended the University of California, Davis in Davis, Calif. and Cornell University in Ithaca, N.Y.
About Bad Girl Ventures
Bad Girl Ventures (BGV) is a 501(c)(3) non-profit dedicated to its mission of building and sustaining well-managed, profitable women-owned businesses by providing female entrepreneurs with guidance, education and access to capital. Since the fall of 2011, BGV Cleveland has educated more than 200 entrepreneurs, awarded $130,000 in loans, and facilitated an additional $45,000 in loans and grants. Visit http://www.badgirlventures.com for more information.