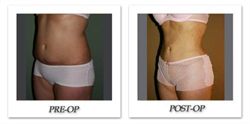 BHP explains that their team of plastic surgeons is not only highly qualified, but well respected in the Los Angeles area and beyond.
Los Angeles, CA (PRWEB) March 21, 2016
An article published February 27 on The Daily News explains that, as demand for cosmetic procedures continues to grow, people need to be aware of a potential "wild west" situation in which some facilities identifying themselves as medical spas operate in an unregulated fashion with less than fully qualified medical personnel. Los Angeles based medical group Beverly Hills Physicians (BHP) notes that, when it comes to choosing a plastic or cosmetic surgeon, it is crucial to select only the most experienced and skilled doctors available. Indeed, considering the problems and outright disasters some patients have experienced when visiting highly unqualified providers both domestically and abroad, BHP notes the importance of choosing the right surgeon. The medical group explains that one of the best things prospective patients can do is first to make sure that doctors are qualified and fully reputable, and it doesn't hurt to view images of his or her previous procedures and determine whether the results jibe with their expectations.
BHP notes that they offer the full range of plastic surgeries, and all of them require a great deal of skill and experience. Below are two example of the kind of procedures they offer that require an extra level of skill to be performed in an optimal fashion.

Liposuction– BHP notes that, even for gym buffs, the abdominal area and other parts of the body can remain stubborn when it comes to losing unwanted fat. Liposuction has long been popular as a highly effective surgical solution for men and women who desire a slimmer, leaner body, BHP notes. Whether patients seek to improve their body's appearance for the beach or in preparation for a special event, BHP explains that this is a procedure which requires a strong sense of aesthetics alongside a great deal of medical skill. The BHP team of expert surgeons is expert at crafting the sculpted look that many patients seek.
Mommy makeover – While becoming a mother is a wonderful experience for most women, the changes that occur are not always flattering, BHP notes. Bodily concerns such as loose skin and sagging breasts motivate many women to elect plastic surgery, the medical group explains. The mommy makeover procedure, which often combines a tummy tuck to remove loose skin and fat deposits with a breast and/or buttock lift as well as liposuction and other body contouring procedures, is geared toward women who wish to restore their pre-motherhood body, BHP notes. The medical group further states this is a suite of procedures that requires a surgeon who is able to carefully coordinate them, so that they all work together in harmony to create the best possible overall effect.
For any cosmetic procedure, BHP makes patient care the top priority. For additional information on the procedures themselves or to find out if you are candidate for a plastic surgery procedure, prospective patients can call (800) 788-1416 to schedule a free consultation. To view before and after photographs of procedures performed by BHP doctors, interested readers can also visit BHP online at http://www.BeverlyHillsPhysicians.com for more information.