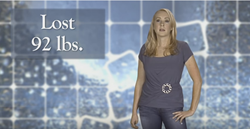 Bariatric procedures like the gastric sleeve and the Lap Band are often the jump start a great many people with severe obesity need in order to make progress in their weight loss, BHP notes.
Los Angeles, CA (PRWEB) April 13, 2016
According to an article published April 6th on Medical Daily, while bariatric surgery is widely recognized for its effectiveness in helping people struggling with severe obesity meet their weight loss goals and obtain such important benefits as better heart health and a lower risk of stroke, it also has a beneficial impact on patient mobility and overall quality of life. The author of the article explains that, while evidence of improvement in physical function and reduction in perceived bodily pain following bariatric surgery has long been recognized, a new study indicates that these benefits are, indeed, long-lasting. The Los Angeles based physicians group, Beverly Hills Physicians (BHP), notes that a great many people dealing with severe obesity take steps to engage in healthy physical activity, but the strain on their joints, particularly the knees, hips, and back, all too often makes exercise painful. Indeed, the medical group notes that people attempting to lose large amounts of excess body weight often face criticism from those around them that they simply aren't working hard enough, but this is not always the case.
BHP explains that severe obesity is a much more complex problem than simply having poor dietary and health habits; it is a condition deeply rooted in physiological factors that can end up being an all but insurmountable lifelong challenge. They note that the go-to weight loss methods for the average person, diet and exercise, are often ineffective for those with severe obesity or, as noted in the article, thanks to incessant hunger pangs and joint pain, next to impossible to pull-off. Especially when it comes to working out, BHP explains that the extra weight obese people have can contribute to further bone and joint issues, such as osteoarthritis. Fortunately, BHP explains that bariatric surgery and the weight loss it encourages can not only improve these conditions, but, in some cases, it can actually reverse them.
Bariatric procedures like the gastric sleeve and the Lap Band are often the jump start a great many people with severe obesity need in order to win their battle with obesity, BHP notes. Even after losing an initial small amount of excess weight with the help of bariatric surgery patients start enjoying benefits in terms of mobility, encouraging further weight loss and health improvements, BHP notes. Indeed, they add that, when their weight loss surgery patients find that it is no longer painful to play with their children or walk their dog, for example, the quality of life benefits are priceless.
At BHP, patient care is the highest priority. BHP offers a wide range of weight loss procedures, including the new Orbera balloon weight loss procedure, coaching and other alternatives. For additional information on the successes Beverly Hills Physicians and their patients have achieved, or to schedule a free consultation, interested readers are encouraged to call them at 800-788-1416 or visit the medical group online at http://www.BeverlyHillsPhysicians.com.