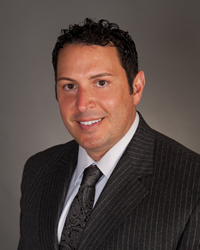 Thank you to my clients for placing your trust in me!
Scarsdale, NY (PRWEB) July 17, 2015
"Count on me as your knowledgeable mortgage professional with more than 15 years' experience helping homebuyers with a variety of mortgage programs such as jumbo, FHA/VA, construction, and much more," says Biagio Maffettone of Citizens Bank.
Five Star Professional is pleased to announce Biagio Maffettone, Citizens Bank, has been chosen as one of Westchester's Five Star Mortgage Professionals for 2015.
"I am honored to receive the Five Star Mortgage Professional award for six consecutive years. It has been my pleasure to help thousands of families secure financing for new home purchases and drop monthly payments with custom refinancing options. Thank you to my clients for placing your trust in me!" Biagio says.
"Five Star Mortgage Professionals provide world-class service which is evident through their clients' loyalty. With a strong foundation of knowledge and experience, they work to understand their clients' needs and provide a financing solution that fits," says Dan Zdon, CEO, Five Star Professional.
Biagio Maffettone's Five Star award profile can be viewed here.