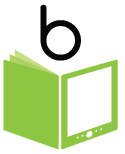 Bibliomotion audio books now available on Amazon, Audible, iTunes, and more.
Boston, MA (PRWEB) February 04, 2014
Bibliomotion, books + media and Gildan Media LLC are continuing to transform Bibliomotion's books from printed words to sound waves. Last month, Bibliomotion announced the release of their first six audio books:
-Customer CEO by Chuck Wall
-The Joy of Strategy by Allison Rimm
-Kill the Company by Lisa Bodell
-The Leader's Climb by Bob Parsanko and Paul Heagen
-The Q-Loop by Brian Klapper
-Stop, Look, & Listen by Chuck Wall
Bibliomotion is now thrilled to announce their next round of audio books, released this week and available on Amazon, Audible, iTunes, and more.
-Dare, Dream, Do by Whitney Johnson
Whitney Johnson, popular Harvard Business Review blogger, has a goal: to help readers identify and achieve their dreams. Her belief is that anyone each achieve greater happiness when focusing both on their dreams and on other people in their lives. In this inspiring book, Johnson directs her attention to teaching women, in particular, a three-step model for personal advancement and happiness.
-EGO vs. EQ by Jen Shirkani
As leaders climb the corporate ladder of success, the risk of falling into "ego traps" increases, which in turn can hurt business and threaten hard-won success. Jennifer Shirkani presents ways of honing Emotional Intelligence (EQ) to eliminate business blind spots. EGO vs. EQ explores 8 Ego Traps that leaders too often fall into and the critical role Emotional Intelligence plays in business performance.
-Just Run It! by Dick Cross
In America alone, tens of thousands of businesses crop up each year. Unfortunately, few will succeed, though not due to a lack of ingenuity, initiative, or even capital. According to Dick Cross, most business owners lack the bigger picture of how to achieve business success. Cross has a simple formula that now helps small and medium-sized enterprises to visualize their mainstream businesses on "the back of an envelope" and to achieve the next level of success.
-Minimalist Parenting by Christine Koh and Asha Dornfest
Parents are in the midst of a climate that feeds on "more:" more expert advice, more gear, more fear about competition and safety, and more choices to make about education, nutrition, even entertainment. The result? Overwhelmed, confused parents and overscheduled, over-parented kids. In Minimalist Parenting, Christine Koh and Asha Dornfest offer a fresh approach to navigating all of this conflicting background "noise."
More about Bibliomotion, books + media:
Bibliomotion is a book publishing house designed for the new publishing landscape. While many publishers work to retrofit old processes for new realities, Bibliomotion was founded by book-industry veterans who believe the best approach is a fresh one – one that focuses on empowering authors and serving readers above all else. Moving away from the top-down model that has dominated the publishing process for years, we give each member of the team – including the author – a seat at the table from the very beginning and in doing so, work side-by-side to launch and sell the best content possible, making it available in a variety of forms.
There are no sure bets in publishing, but at Bibliomotion we believe there is a winning formula:
Exceptional Content – we select ideas very carefully and offer formats for all types of
Visible Authors – we select authors with many planks on the platform, and coach them to build more
Community Building – we build communities around our authors and ideas, and invite readers in
Good Will and High Touch – a spirit of close collaboration between author and publisher that translates to greater potential for our books
Fun – better be, or it's not worth doing.