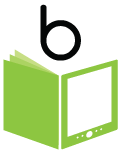 Bibliomotion and Gildan Media continue to give new voice to Biblio books.
Boston, MA (PRWEB) May 23, 2014
Bibliomotion, books + media and Gildan Media continue to give new voice to Biblio books… literally! Six more Bibliomotion titles are now available on audio. Readers can download from Amazon, Audible, audiobooks.com, and iTunes and elsewhere.
The Evolution of a Corporate Idealist by Christine Bader:
The Evolution of a Corporate Idealist: When Girl Meets Oil (Bibliomotion, 2014) is based on corporate idealist Christine Bader's experience with BP and then with a United Nations effort to prevent and address human rights abuses linked to business. Using her story as its skeleton, Bader weaves in the stories of other "Corporate Idealists" working inside some of the world's biggest and best-known companies.
The Inclusion Dividend by Mark Kaplan & Mason Donovan:
The Inclusion Dividend: When Investing in Diversity & Inclusion Pays Off
(Bibliomotion, 2013) provides a framework to tap the bottom line impact that results from an inclusive culture. Most leaders have the intent to be inclusive, but translating that intent into a truly inclusive outcome with employees, customers, and other stakeholders requires a focused change effort. The authors explain that challenge and provide straightforward advice on how to achieve the kind of meritocracy that will result in a tangible dividend and move companies ahead of their competition.
Middle School Makeover by Michelle Icard:
Middle School Makeover: Improving the Way You and Your Child Experience the Middle School Years (Bibliomotion, 2014) is a guide for parents and educators to help the tweens in their lives navigate the socially fraught hallways, gyms, and cafeterias of middle school. The book helps parents, teachers, and other adults in middle school settings to understand the social dilemmas and other issues that kids today face. Author Michelle Icard covers a large range of topics, beginning with helping us understand what is happening in the brains of tweens and how these neurological development affects decision-making and questions around identity.
The Nature of Investing by Katherine Collins:
In The Nature of Investing: Resilient Investment Strategies Through Biomimicry (Bibliomotion, 2014) Katherine Collins calls for a transformation of the investment process from the roots up. Drawing on her twenty-plus years of leadership experience in top investment firms, Collins connects real-world finance with the field of biomimicry. Citing real-life examples and discussing principles from the natural world, The Nature of Investing shows how we can create an investment framework that is different from the mechanized one currently employed.
When I MET Food by Kathy Sidell:
When I Met Food: Living the American Restaurant Dream (Bibliomotion, 2012) chronicles Kathy Sidell's culinary adventure, from how she selected her first restaurant location to the careful branding decisions required to build a highly successful restaurant enterprise in metropolitan Boston. In this engaging book, Kathy shares her business savvy peppered with encounters with influential people and even favorite recipes for the aspiring chef.
60-Minute CEO by Dick Cross:
In 60-Minute CEO: Mastering Leadership an Hour at a Time (Bibliomotion, 2014) author and serial CEO Dick Cross brings over 25 years of experience of transforming companies in various stages of underperformance into industry powerhouses. Cross combines his knowledge and experience with the stories and lessons of preeminent leaders and thinkers.
About Bibliomotion, books + media:
Bibliomotion is a book publishing house designed for the new publishing landscape. While many publishers work to retrofit old processes for new realities, Bibliomotion was founded by book-industry veterans who believe the best approach is a fresh one – one that focuses on empowering authors and serving readers above all else. Moving away from the top-down model that has dominated the publishing process for years, we give each member of the team – including the author – a seat at the table from the very beginning and in doing so, work side-by-side to launch and sell the best content possible, making it available in a variety of forms.