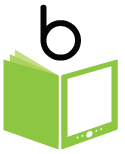 We see the book as part of a content portfolio, the beginning of a conversation around which in-person and virtual learning can take place.
Boston, MA (PRWEB) March 03, 2014
Independent book publisher Bibliomotion is pleased to announce its new publishing partnership with Insight Labs, a charitable foundation and think tank that was founded to develop and disseminate new models for solving social challenges. Each year, Insight Labs tackles six to eight "big" problems in partnership with organizations ranging from the US Department of State to the Dalai Lama Center to Harvard Medical School.
"Insight Labs convenes groups of smart, influential people across many fields to learn, think, and design together in order to solve some of the toughest problems in the world," said Jeff Leitner, dean and founder of Insight Labs. "Insight Labs Library will serve the same function. It's The Labs writ-large: Experts sharing as much as they know about a chosen field, not to teach necessarily but to get the rest of us around the table up to speed so we can begin to have a serious conversation about a specific topic as it relates to the challenges before us."
Bibliomotion, a Boston-based start up founded by Jill Friedlander and Erika Heilman has published 35 books since 2012, primarily in the areas of business and parenting, and is poised to add about 15 books per year to their list. The first title in the Insight Labs Library, In Search Of: How the Data Explosion Governs What We Think and Do by Stefan Weitz, director of search for Bing, will be launched in November 2014, urging readers to rethink the uses and outcomes of search in the digital age; where search results guide us to actions and results that we don't always see coming.
Heilman, publisher at Bibliomotion and also an alumna of The Labs, sees a great opportunity in bringing these important books to market. "Now in our third year, we see the book as part of a content portfolio, the beginning of a conversation around which in-person and virtual learning can take place. Insight Labs is a perfect partner for us in that they have a large community of thinkers from which to draw content and to market the books to as well. Our role will be to publicize and distribute the books in the trade, as well as to develop 'beyond the book' experiences with The Labs."
Insight Labs selected Bibliomotion because "they have the experience, the resources and, most important, the will to join us in this daring exploration with the expressed intent of making a book the first word in a larger conversation, not the last," says Howell J. Malham Jr. co-founder and director of media + publishing, Insight Labs.
The plan is to add up to four titles annually to Insight Labs Library.
About Insight Labs:
Insight Labs is a charitable foundation and think tank that assists in the development of original solutions to complex, social challenges. The Labs has provided innovation support to U.S. Department of State, Community of Democracies, Harvard Medical School, National Endowment for the Arts and more than 50 other government agencies, NGOs and non-profit institutions since 2010.
About Bibliomotion, books + media:
Bibliomotion is a book publishing house designed for the new publishing landscape. While many publishers work to retrofit old processes for new realities, Bibliomotion was founded by book-industry veterans who believe the best approach is a fresh one – one that focuses on empowering authors and serving readers above all else. Moving away from the top-down model that has dominated the publishing process for years, we give each member of the team – including the author – a seat at the table from the very beginning and in doing so, work side-by-side to launch and sell the best content possible, making it available in a variety of forms.