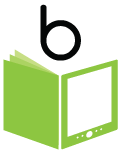 Bibliomotion understands that authors today need to think beyond the book, and the speakers' site is a clear demonstration of that.
Boston, MA (PRWEB) August 06, 2014
The Bibliomotion Speakers' Bureau is pleased to welcome Kevin Allen, Lee Caraher, Andrea Coville, Frank Guglielmo, Patti Johnson, and Stefan Weitz to their growing list. Their speaking profiles can be viewed on BiblioSpeakers.com.
Bibliomotion speakers are authors who have deep knowledge about, and passion for, their subject. Many of them have written one or more books and all run thriving businesses; they blog, they lecture, they live and breathe their topics and their enthusiasm is contagious. The subject areas covered range from Business & Technology, Business Communication, Diversity and Inclusion, Entrepreneurship, Innovation, Leadership, Parenting, Personal and Professional Development.
Bibliomotion speakers appear at all types of events from keynote speeches at large conferences, to academic conferences, to smaller public and corporate groups. They range geographically all around the US, as well as speaking at events overseas from the UK, to Turkey to Spain to Latin America.
"Bibliomotion understands that authors today need to think beyond the book, and the speakers' site is a clear demonstration of that. They've helped set the stage -- literally and figuratively -- for engagements with organizations that I hope will be just the beginning!" – Christine Bader, author of The Evolution of a Corporate Idealist: When Girl Meets Oil (Bibliomotion, March 2014).
"We are thrilled that so many of our authors have signed up for the Bibliomotion Speakers' site; they are all working at the cutting edge of their fields and are knowledgeable, passionate and articulate about their subjects." – Jill Friedlander, co-founder and president.
Our newest speakers:
-Kevin Allen is considered by his peers to be an advertising guru. He worked in advertising at both the Interpublic Group and at McCann Erickson and now runs his own company RE:KAP Ltd. His new book is The Case of the Missing Cutlery, A Leadership Course for the Rising Star (Bibliomotion, 2014), and his previous book is the Wall Street Journal best-selling, The Hidden Agenda: A Proven Way to Win Business and Create Following (Bibliomotion, 2012). Kevin speaks on the subjects of The Buoyant Leader; The Winning Pitch; Creativity; Diversity; and The Hidden Agenda: A Proven way to Win Business and Create a Following.
-Lee Caraher is a communications strategist known for her practical solutions to big problems. She started Double Forte Public Relations & Marketing Services in 2002 working with business both large and small. She also founded Red Whistle Communications, an Interpublic-owned marketing communications firm, and worked for companies such as SEGA of America. Lee's speaking topics include Millenials & Management: Making it Work in the Intergenerational Office; Boomers: Make Yourself Relevant Now; Parents: Get Out of your Adult Kids' Way; and Creating Cultures that Inspire Performance and Loyalty. Her first book, Millenials & Management: The Essential Guide to Making it Work at Work is published by Bibliomotion in October 2014.
-Andrea Coville is the CEO of Brodeur Partners, and has diversified the company from a public relations firm specializing in technology to a multidisciplinary communications agency focusing on full-service communications, digital strategies, social change, and business consulting. Her first book Relevance: The Power to Change Minds and Behavior and Stay Ahead of the Competition (Bibliomotion, March 2014) shows organizations how to achieve relevance, an elevated brand state that fully engages the market's emotions, senses and community-minded impulses. She also leads workshops on social media and brand transformation. Her speaking subjects include Is Your Brand Relevant? and Meaning is Where It's At: Values in the Workplace.
-Frank Guglielmo is an award-winning educator, consultant and coach. He has created and led executive development programs around the world for over two decades. Currently he is Managing Director of Park Consulting, specializing in executive development and organizational change. In his first book The Social Leader: Redefining Leadership for the Complex Social Age (Bibliomotion, September 2014) Guglielmo and co-author Sudhanshu Palsule explain that being a successful leader in the Social Age involves more than becoming savvy at social media; leaders must adopt new behaviors to reflect this new era of passion, community, and connectedness. He regularly speaks on The Socially Enabled Organization and Evolving Human Resources to Compete in the Social Age.
-Patti Johnson is the CEO of PeopleResults, a change and organizational development consultancy. She has advised and partnered with many Fortune 500 executives and professionals leading change across all business situations and industries. She has partnered with clients such as PepsiCo, McKesson, 7-Eleven, and Bell Helicopter to harmonize people and organizations with business strategy. She was previously a senior executive at Accenture. Her most recent book is Make Waves, Be the One to Start Change at Work and in Life (Bibliomotion, May 2014). Patti's speaking topics include Reframing Change: How You Can Make Waves in Your Organization; The DNA of a Wave Maker, exploring the practices of individuals who start lasting change.
-Stefan Weitz is a Senior Director of Search at Microsoft. Most of Stefan's work has focused on how to take seemingly disconnected concepts and find the power in their connection. His most recent book Search: How the Data Explosion Makes Us Smarter (Bibliomotion, November 2014) takes the same approach: how the technologies we've built to deliver globe-spanning search engines can be used to fundamentally guide humanity in different and more helpful ways. Stefan discusses search across the globe, and how it is the hinge that will bridge the power of machines with the powers inherent in humanity.
About Bibliomotion, books + media:
Bibliomotion is a book publishing house designed for the new publishing landscape. While many publishers work to retrofit old processes for new realities, Bibliomotion was founded by book-industry veterans who believe the best approach is a fresh one – one that focuses on empowering authors and serving readers above all else. Moving away from the top-down model that has dominated the publishing process for years, we give each member of the team – including the author – a seat at the table from the very beginning and in doing so, work side-by-side to launch and sell the best content possible, making it available in a variety of forms.