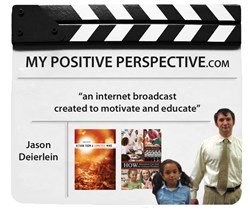 Make sure the first bicycle you buy is properly built.
Charleston, SC (PRWEB) February 11, 2014
On February 11, 2014, My Positive Perspective aired an episode that was intended to help people remember safety when bicycling in the Charleston area. Appearing on the episode along with host Jason Deierlein, was Brian Parks. Parks is a member of the Carolina Cyclists and that was the subject of Deierlein's first question. He asked Parks, "Could you tell me a little about the Carolina Cyclists group?" Parks responds, "The Carolina Cyclists is an established group in which anyone can be a member and they exist to promote safety and the benefits of riding the bicycle. The group goes on rides somewhere in the Charleston area almost on a daily basis."
Deierlein then says, "We have so many areas to be explored with a bike including the Greenway bike path." Parks then replies, "We certainly do, in the past couple years, the Greenway has been paved and since then it has amazed me with how many people actually utilize the trail."
Deierlein then asks Parks, "What would be your best advice for someone who is first taking up the hobby of cycling?" Parks replies, "I would suggest to people that you purchase your first bike from an established vendor. You really want to make sure the bicycle is properly built and runs correctly."
My Positive Perspective is a media outlet believing that improvement in our community will be best achieved by focusing on the good things happening in our world today. Having survived a near fatal car accident as a youth, a shift of perception forced one to have a mentality of always concentrating on the brighter sides of things. This was true, and in my book, Return From a Comatose Mind, this belief was put to the test. Appreciation for life was the biggest thing one took away from my brush with death, and it is because of that gives me such a huge desire to be helpful to many. My Positive Perspective is a way of overcoming challenges through positive thinking.