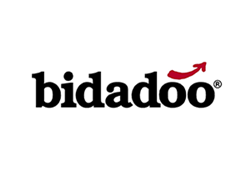 "Our sellers are looking for more efficient, innovative, and effective ways to sell their equipment versus using traditional, land-based or live auctions. With bidadoo there is no travel or transport required for buyers, sellers or their equipment." Howard Hawk, bidadoo President
SEATTLE (PRWEB) July 11, 2019
bidadoo continues to expand and increase sales with over 50% growth in the 1st half of 2019, year over year. This continued growth can be attributed to further international market expansion in Canada and Mexico, increased global buyer participation, success of the bidadoo Buy-Now Marketplace, bidadoo's growing experienced sales force, and the market's continued adoption of online auctions. Increased sales were also fueled by deeper support of the remarketing needs of many strategic, multinational customers including JCB, Case Equipment, Genie/Terex, Herc Rentals, Sunbelt Rentals, Battlefield Rentals (CAT Rentals), Takeuchi, Atlas Copco, and many government agencies.
bidadoo continues to sign strategic reMarketing agreements with some of the industry's largest manufacturers and fleet operators. These companies are selling larger equipment with bidadoo, such as heavy "yellow iron" construction equipment, trucks, cranes, and larger agricultural equipment. This has led to a 20% increase in the average selling price over 2018.
"Both our buyers and sellers are trusting bidadoo with their larger decisions. With that trust comes larger equipment from quality sellers and buyer's willingness to make bigger online purchases. We don't take this responsibility lightly. The trusted reMarketing process and bidadoo 100% Guarantee enables end-user bidders from around the globe to make educated buying decisions" reports Howard Hawk, bidadoo President. "As many of our long-term customers continue growing internationally, we are growing with them. We continue to invest in helping make our customers more successful with an experienced North American sales and marketing team -- and our reMarketing solutions that brings together buyers and sellers with our unique sales-without-borders approach" says Hawk.
"We're excited to see bidadoo's continued record-breaking success on the eBay marketplace," says Marni Levine, VP of Merchandising at eBay. "The combination of top-quality heavy equipment and superior customer service has established bidadoo as a trusted leader in the industry."
Working in partnership with eBay, bidadoo continues to attract end-user global bidders and buyers, with significant growth in international traffic to bidadoo. For example, Canada traffic increased over 200% and traffic from Mexico grew over 75% over the first half of 2018. "I am an international buyer and have participated in several bidadoo auctions. I know that I can always trust the described conditions of each item, since their condition reviews are detailed and exhaustive. With bidadoo, they are a great option because I can find the best equipment brands and their customer service is unbeatable." Jesus Arce, JAA Maquinaria, Mexico.
"In an increasingly global and competitive marketplace, our sellers are looking for more efficient, innovative, and effective ways to sell their equipment versus using traditional, land-based or live auctions. With bidadoo there is no travel or transport required for buyers, sellers or their equipment. Every week, we bring the auction to our buyers and sellers" reports Hawk.
As an example of bidadoo's global customer base, here are some of the recent sales for bidadoo customers:

2014 John Deere 350G LC Excavator - Sold $237,636 to Saskatchewan, Canada
2014 John Deere 770G Motor Grader - Sold $112,600 to New Zealand
2015 John Deere 772G Motor Grader - Sold $210,000 to California
1999 Caterpillar D8R Dozer - Sold $92,000 in Mexico
2015 John Deere 750K LGP Crawler Dozer - Sold $113,100 to Texas
2017 John Deere 544K-II Articulated Wheel Loader - Sold $100,100 to New Hampshire
2004 Terex Pegson 4242SR Impact Crusher - Sold $108,000 to New York
2014 John Deere 672G Motor Grader - Sold $115,600 to New Zealand
2005 Caterpillar 330CL Excavator - Sold $47,500 to Singapore
2007 JLG 1350SJP 135' Articulating Boom Lift - Sold $53,700 to Taiwan
2015 John Deere 850K LGP Crawler Dozer - Sold $110,300 to Alberta, Canada
2013 John Deere 750K Crawler Dozer - Sold $78,000 to Puerto Rico
About bidadoo
bidadoo is the largest and most trusted online auction service on the world's largest auction marketplace, eBay. bidadoo provides professional remarketing for used construction equipment, rental fleets, trucks, and other capital assets. bidadoo is a global online remarketing company with Auction Service Centers across North America and bidders and buyers from around the world. bidadoo works with many of the largest equipment owners in the world including Sunbelt Rentals, Herc Rentals (formerly Hertz Equipment Rentals), H&E Equipment, JCB, Genie/Terex, Case, Takeuchi, Komatsu and John Deere dealers, The Boeing Company, City of Seattle, and many municipalities and government agencies. With eBay's 180 million registered users globally, bidadoo provides equipment sellers immediate access to the world's largest online bidder and buyer base through our long term partnership with eBay. Check out our weekly online auctions at http://www.bidadoo.com.