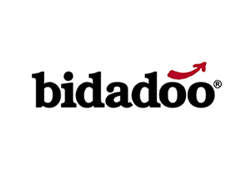 "We have found significant value in their online auction model," says Scott Place, Director of National Accounts with Takeuchi Manufacturing,
SEATTLE (PRWEB) May 02, 2019
bidadoo sales increased over 70% in the 1st Quarter of 2019, year-over-year. This significant increase can be attributed to bidadoo's growing experienced salesforce, geographic expansion - including additional growth in Canada and Mexico, and market migration to efficient online auctions. Increased sales was also fueled by significant growth in the bidadoo Marketplace (Multi-channel: Buy-Now, Make-Offer), and further investment in customer-facing reMarketing technologies. These investments have greatly expanded bidadoo's operational capabilities, and success, in supporting some of the world's largest fleet owners.
bidadoo drove an 84% increase in total bids and a 51% increase of auction participants during the 1st Quarter 2019, year-over-year. Visitors accessing bidadoo via mobile device also increased in the first quarter of 2019, increasing by 61% compared to the previous year. As the largest seller of equipment and trucks on eBay, bidadoo enables its sellers to reach a truly global buyer base, and provides an efficient and trusted platform for buyers across the world. bidadoo's growth was also supported by bidadoo's partner eBay growing active buyers across the eBay platform to 180 million global active buyers.
"With 16 years of outstanding partnership, we are thrilled that bidadoo continues to achieve new sales records on eBay" says Marni Levine, VP of Merchandising at eBay. "Their focus on customer service is commendable and a critical element to their success. Together we're changing the way heavy equipment is transacted by making top-quality inventory available across borders and devices" says Levine.
bidadoo also boosted sales in its bidadoo Marketplace by more than 220% year-over-year. The bidadoo Marketplace is a Buy Now, negotiated sale, and best-offer channel. The bidadoo Marketplace is a channel that features equipment available for immediate sale versus weekly no-reserve auctions. This marketplace gives bidadoo sellers the certainty of setting a pre-determined price they're willing to accept for the sale of their equipment. For buyers, the bidadoo Marketplace provides the choice to buy equipment immediately, rather than bidding on bidadoo's no-reserve weekly auctions.
"We have found significant value in their online auction model," says Scott Place, Director of National Accounts with Takeuchi Manufacturing, "They take care of everything and are easy to do business with." With the more efficient bidadoo online auction model, sellers are able to achieve superior net returns through bidadoo vs. many live and online auction providers, with quicker speed to market and no need to transport equipment to a land-based live auction facility.
bidadoo Fleet reMarketing Solutions - Powerful Fleet Management and Sales Platform
bidadoo continues to invest and deliver customer-facing technologies to enable large fleet sellers to maximize the value of their fleet. bidadoo is working with some of the largest fleet owners in the world to provide proactive, end-to-end remarketing solutions with cloud-based platforms. The bidadoo Fleet reMarketing Solutions is a suite of tools, technologies, and services that enable fleet owners to manage their inventory and make informed decisions that will provide them with greater net asset returns.
The bidadoo Fleet reMarketing Solutions platform includes:

reSales - Multi-channel sales platforms includes No-Reserve Auctions, bidadoo Marketplaces (Buy-Now, Make-Offer, Negotiated Sale, Private Party Sales or Dealer-Only), Sealed Bid, Whitelabel solutions
reValue - Asset Pricing, Sales Metrics, Appraisals, Trends and Analytics
reMarket - Campaigns, Targeting, Social, Mobile, eBay, SEO, Sale Day
reSpect - Equipment Details, Features, Specifications, Templates, Video Demonstration
reFleet - Fleet Inventory Management, Integration with ERP and Other Systems, Manage and Optimize Assets and Workflows between Sales Channels
reSite - Branded and White-label Equipment Remarketing Solutions
reServe - Buyer and bidder support services including Auction Service Center, payments, shipping & logistics, financing, titles and registration, export, etc.
If you're interested in viewing bidadoo's current auction and Marketplace of equipment and trucks, please go to http://www.bidadoo.com/auctions.
About bidadoo
bidadoo is the largest and most trusted online auction service on the world's largest auction marketplace. bidadoo provides professional remarketing for used construction equipment, rental fleets, trucks, and other capital assets - on the world's largest auction marketplace, eBay. bidadoo is a global online remarketing company with Auction Service Centers across North America and bidders and buyers from around the world. bidadoo works with many of the largest equipment owners in the world including Sunbelt Rentals, Herc Rentals (formerly Hertz Equipment Rentals), H&E Equipment, JCB, Genie/Terex, Case, Takeuchi, Komatsu and John Deere dealers, The Boeing Company, City of Seattle, and many municipalities and government agencies. With eBay's 180 million registered users globally, bidadoo provides equipment sellers immediate access to the world's largest online bidder and buyer base through our long term partnership with eBay. Check out our weekly online auctions at http://www.bidadoo.com.