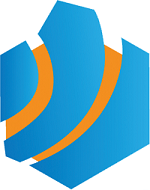 Bigstep's Full Metal Cloud is not built like other public cloud providers, which focus on the ability replicate deployments of commodity based hardware through virtualisation.
London, U.K. (PRWEB) February 26, 2014
ComputeNext, the global cloud brokerage platform, is announcing its intent to partner with Bigstep the high performance, full metal infrastructure-as-a-service provider to serve custom cloud brokerage solutions for big data use cases. Bigstep, a public cloud provider which has been built from the ground up with high performance design principles, and ComputeNext, the cloud brokerage enablement and marketplace solutions provider, will be looking to create value by working with ISVs such as Apache Hadoop and Hortonworks to make big data analysis workloads easier to deploy.
"The word 'cloud' is now attached to almost anything, fixing any and all needs. So it's become very easy for users to get confused and end up buying suboptimal services. Developers and sysadmins shouldn't have to compare tens of providers and pages of marketing speak to figure out who delivers the best performance for their needs. ComputeNext brings some much-needed clarity to the cloud market, focusing on matching customers with the very best providers," said Ioana Hreninciuc, Commercial Director at Bigstep
Bigstep's Full Metal Cloud is not built like other public cloud providers, which focus on the ability replicate deployments of commodity based hardware through virtualisation. Instead, Bigstep has completely eliminated the hypervisor but kept the elasticity of the cloud model. Bigstep's Full Metal Cloud features higher performing hardware including HP rackmount servers, SSD-based iSCSI storage with up to 40Gbps of Ethernet connectivity at the machine level (4 physical 10GbE ports) and a line-rate Layer 2 network that allows direct port-to-port networking, with no virtual switching.
"When we first started this company 2.5 years ago, many people thought we were just out to build a commodity compute exchange, but in reality the vision to power efficient computing means bringing together the right infrastructure provider with the right workload. Today's customers on the marketplace have proven our business model," Sundar Kannan, CEO of ComputeNext.
ComputeNext is ready to explore new use cases after seeing notable success from its first foray developing value adds with partners for individual use cases. Their mediapaas cloud solution, for post-production, media/broadcast has taken IaaS and value-adds from the ISV sector to create on-demand software packages which have already begun to serve companies like Turner Broadcasting, Bloomberg TV.
About Bigstep
Bigstep was founded by Lucas Roh, the founder and board member of Hostway Corporation. Launched in 2013, Bigstep aims to provide the highest performance in a public cloud platform, through its Full Metal Cloud.
To learn more visit: http://www.bigstep.com.
About ComputeNext
ComputeNext – most recently named a Gartner Cool Vendor (2013) in Cloud Service Brokerage is a Bellevue, WA based cloud-technology company which is pioneering the way organizations search, discover, procure and provision cloud services. As a leader in building federated cloud ecosystems they enable end-to-end transactions across platform agnostic infrastructure. With the belief that a handful of IaaS providers cannot satisfy the world's computing demands, ComputeNext has built their marketplace to deliver a transparent and transactional user experience for the search, discovery, and provisioning of cloud services.
For more information please visit http://www.computenext.com.