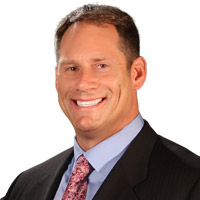 Las Vegas, NV (PRWEB) June 03, 2014
Glen Lerner Injury Attorneys announce sponsorship of "The Big Picture," a health and well-being conference for pre-teen girls (ages 8-12) created in partnership between Vegas PBS and Clark County Parks and Recreation. During the one-day program 150 pre-teen girls will learn important skills on how to make wise and healthy choices that will ease their transition into middle school and later high school. This educational day takes place June 14 at Paradise Park and Community Center in Las Vegas.
"It is a pleasure for us to join other businesses and professionals in sponsoring 'The Big Picture' conference," stated Personal Injury Attorney Glen Lerner. "Many of our attorneys and staff members have daughters. We can all appreciate the valuable life skills the 150 girls will learn by attending the conference."
Field experts will cover the following five topics at the "The Big Picture" conference:

Young Women Today,
Self-Awareness,
Embracing Today,
Social Media Stress and Safety,
Healthy Habits.
The girls will also get hands-on experience on how to make lip gloss through a STEM-based activity. For more information about "The Big Picture," please contact Diana Morgan at Vegas PBS by calling 702-799-1010 or via e-mail at dmorgan(at)vegaspbs(dot)org.
More about Glen Lerner Injury Attorneys
Glen Lerner Injury Attorneys has been helping people with personal injuries and dangerous drug class action claims since 1998. Since then, the firm has grown into one of the largest plaintiff personal injury firms in the country with over 35 attorneys and affiliated partner law offices in Nevada, Arizona, Minnesota, Illinois, and Louisiana. They have settled, or tried to verdict over 75 cases in excess of a million dollars in the last decade alone. For additional information, visit glenlerner.com or call 1-800-GET-GLEN (800-438-4536).