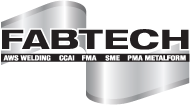 With Bigfoot CMMS, other companies have an opportunity to replicate success stories like Midland Metal Products. -- Paul Lachance, President of Smartware Group, Inc.
Chicago, IL (PRWEB) October 23, 2013
Smartware Group President Paul Lachance will offer FABTECH 2013 attendees an opportunity to learn how effective maintenance operations can clear the path to ISO certification when he addresses the Chicago conference on November 19. Smartware Group produces Bigfoot CMMS (Computerized Maintenance Management Software), an award-winning program that simplifies and centralizes maintenance operations for more than 10,000 users in 20-plus countries globally, and is widely known for being "quick to learn, for quick results."
For the 35,000 attendees expected at FABTECH 2013 – North America's largest metal forming, fabricating, welding and finishing conference and trade show – ISO certification offers several advantages, namely increased revenue and efficiency as well as enhanced market share and customer confidence.
"The ISO process can be arduous at times," Lachance said. "But by modernizing maintenance practices, our clients have become more effective, profitable, and trustworthy in the eyes of their customers."
During his FABTECH 2013 presentation, Lachance will draw on the real-life example of Midland Metal Products – a fourth-generation, family-owned designer and fabricator of Point-of-Purchase (POP) displays – to explain how the company implemented the Bigfoot CMMS system to revamp its maintenance operations and meet ISO standards to win certification.
Because Midland Metal Products creates custom product displays, inaccurate measurements can ruin a project – which means the instruments the company uses must be precision perfect. To achieve that precision and earn ISO 9000 certification, the company had to calibrate all of its measuring tools to customer specifications. To complete that project, the company turned to Bigfoot to schedule and manage a Preventive Maintenance (PM) task to test precision for every tape measure, micrometer, caliper, weight scale, crane scale, and all the rest of its devices.
"Midland Metal uses Bigfoot CMMS to issue daily PM assignments to check and recalibrate devices because, according to ISO standards, each device needs to have a certificate of calibration – and the company cannot miss a PM task. With the help of our CMMS, Midland can show ISO auditors – and customers – that it is working within the tolerances of its market."
"Bigfoot CMMS prioritizes preventive maintenance on high-value machines, and that led to an average 99.6 percent uptime for production equipment at Midland. With Bigfoot CMMS, other companies have an opportunity to replicate success stories like Midland Metal Products," according to Lachance.
Lachance will present "The Impact of Effective Maintenance on ISO Certification" as part of the "Maintenance for the Job Shop" track (Session F62) at FABTECH 2013 on Tuesday, November 19, 2013, from 1:30 p.m. to 3:30 p.m. at McCormick Place, Chicago, IL. Smartware Group will spotlight its Bigfoot CMMS solution on the trade show floor at Exhibit Booth N241.
For more information about FABTECH 2013, visit http://www.fabtechexpo.com.
About Smartware Group, Inc.
Smartware Group, Inc., headquartered in Center Harbor, N.H., produces Bigfoot CMMS for a variety of industries, from manufacturing to hospitality and tourism.
Since 2002, Bigfoot has helped more than 10,000 users worldwide improve facility and equipment maintenance operations with advanced capabilities that include preventive maintenance (PMs) and predictive maintenance, work order scheduling, maintenance requests, asset life cycle management, parts replacement inventory, and built-in reporting. Bigfoot CMMS' native functionality paired with its intuitive design allows maintenance professionals to implement the solution and get results quickly, often in a matter of weeks.
Visit http://www.bigfootcmms.com for a free trial of Bigfoot CMMS today.