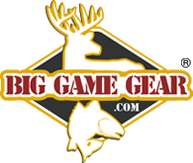 The Amazon store is a great addition for Big Game Gear because customers now have an easy portal to final all the outdoor gear they need.
Hallettsville, TX (PRWEB) November 19, 2013
Recently outdoor gear company Big Game Gear, made it easier for people to shop for their sporting goods online by opening a new Amazon Store.
While the outdoor Amazon store is still being stocked, Big Game Gear will eventually have all their allowed products available there. They will be unable to sell their wide array of guns through the Amazon front because of the websites rules. However BGG is excited to announce they are starting a Marine Division which will initially hold an inventory of about 3,500 products that will be available through their own website as well as on Amazon.
"We are excited about building a relationship with Amazon. We are especially eager to offer an opportunity for consumers buying outdoor products and finding ways to make the consumers shopping experience more convenient," Charles Simpson, co-owner of Big Game Gear, says.
Having an Amazon store demonstrates how Big Game Gear is an authority in outdoor gear for fishers, hunters, campers and anyone else in need of great quality outdoor products. Amazon allows for quick and easy secure transactions and is another outlet for outdoorsmen to find the tools they need.
The Amazon store provides many benefits to the outdoor enthusiasts who shop at Big Game Gear. These include a secure checkout process, not having to worry about the site crashing due to heavy traffic and customers will be able to see consumer reviews and ratings for products they have purchased.
"The Amazon store is a great addition for Big Game Gear because customers now have an easy portal to find all the outdoor gear they need," Simpson says. "We continue to add products to our outdoor inventory all the time, having an Amazon store makes them easier to find as well."
BigGameGear.com is where "American Tradition Lives Online®" BigGameGear.com offers a unique product mix of nearly 40,000 camping, hunting, fishing, boating, archery, firearms, marine, tactical outdoor gear and more.
Big Game Gear, outdoor gear company, is an easy-to-use yet comprehensive site that puts it all in one place – outdoor products at great prices, information and outdoor education, Give Back to organizations, amazing deals, and an experience shopping for the great outdoors. Big Game Gear's Give Back Program is where the consumer takes charge and enters a designated organization code at checkout. At no cost to the consumer; a portion of the total sales supports their particular organization of choice.
READY-AIM-SHOP at http://www.BigGameGear.com today.