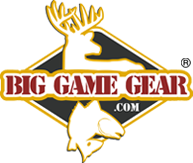 As a professional Wildlife Biologist, I'm excited to test and share my knowledge with novice and experienced hunters alike. I am proud to share my stories and knowledge with BigGameGear.com in their Expert Corner
(PRWEB) August 09, 2013
Big Game Gear's Expert's Corner Blog provides many tips, ideas and recipes to outdoor gear enthusiasts. Wildlife biologist Kevin Scheffer had his first in a series of stories detailing outdoor adventures published on the blog on August 6.
"Adventure Fishing Early Summer: A Ling of a Tale" starts off with a quick guide on how to get started with a shark fishing adventure which leads into how Kevin got his first taste of the sport. According to Kevin, a boat isn't necessary to go shark fishing; one just needs a few outdoor products available at Big Game Gear and a couple of daring friends:
1: Get a crew (3-4) of your good time buddies with a spirit for adventure
2: Spend a couple hundred bucks on a kayak, big Penn reels, heavy line
3: Refer to any fish that is not a shark as a bait fish, even stingrays 5 ft. wide and jack crevelle that are around 3 ft.
4: Make a run down the beach with all of your gear, kayak out huge baits several hundred yards into whatever ocean suits your fancy, sit in the sand and wait to reel in sharks big enough to gobble you up and come back for seconds.
As the story goes, Kevin's pals end up not being able to pursue his new outdoor activity and he finds himself scouring the want ads of his local paper for crew help. Kevin ends up on the water with a few fellas and using stingrays as bait, they go to work trying to reel in some "Toothies."
Does Kevin end up catching a shark? Check out the full story on the blog of the outdoor pros at Big Game Gear to read the short story. And as Kevin says, "Good times are not far away if you look for them and are willing to get out of your comfort zone to find some like-minded fishing buddies. Look for crew wanted ads, go down to the bait shops and talk to folks, start up a conversation with someone at a marina and you never know where the next adventure may present itself."
Big Game Gear, outdoor products at great prices, has plenty of fishing gear along with thousands of other pieces of outdoor gear. Kevin says, "As a professional Wildlife biologist with 15+ years of working outdoor experience I'm excited to test and share my knowledge with novice and experienced hunters alike. I am proud to share my stories and knowledge with BigGameGear.com in their Expert Corner!"
Coming next spring:
Look for Jon Swann and Kevin Sheffer as they bring you along for the ride while taking a serious look at inexpensive ways to hunt, fish, and camp across Texas. No more watching the outdoor channel and dreaming about going on these trips of a lifetime that cost 2 arms and 3 legs. Its time to get out there and enjoy the outdoors with BigGameGear.com presents: Get a Grip Outdoor Adventures.
Big Game Gear, online outdoor store, is an easy-to-use yet comprehensive site that puts it all in one place – outdoor products at great prices, information and outdoor education, Give Back to organizations, amazing deals, and an experience shopping for the great outdoors. Big Game Gear's Give Back Program is where the consumer takes charge and enters a designated organization code at checkout. At no cost to the consumer, a portion of the total sales supports their particular organization of choice.
READY-AIM-SHOP at http://www.BigGameGear.com today.