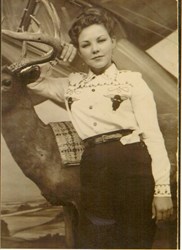 The Experts Corner is fundamental for the next generation to learn about the great outdoors.
(PRWEB) November 25, 2013
Wildlife biologists, scientists, outdoor enthusiasts are underutilized resources that most everyone could learn from. Sharing experiences, knowledge, and outdoor expertise with others is a great way to pave the way for future outdoorsmen. BigGameGear.com is looking to publish fishing, hunting, and recreational articles/videos for consumer patrons.
At Big Game Gear, recognizing the importance of a wildlife biologist's role in educating and preserving the environment is key to the future. Big Game Gear introduced a new section at http://www.BigGameGear.com titled 'The Expert Corner'. Unlike other wildlife editorials or blogs, the contents of this section will be populated exclusively with articles submitted by professionals that work in their field of expertise on a daily basis. Submissions will be selected for featured articles in the Expert Corner. The feature articles will be nationally released to the media at large.
"The Experts Corner is fundamental for the next generation to learn about the great outdoors", says owner Charles Simpson.
If interested please submit articles to customerservice(at)BigGameGear(dot)com for review and consideration. Title the subject line, 'Expert Corner'. Articles and photos must be submitted in one of the following formats. Word Document or general email text -Please include full name, organization, and certifications. Photos: .JPEG, .GIF, or .TIFF (File Size Must Be No Larger Than 1MB)
As an additional thank you for the role in preserving the outdoors lifestyle, guests are invited to visit http://www.BigGameGear.com to receive a discount at checkout of 10% off entire purchase.
Sample topics include but not limited to:

General hunting, fishing, and land management tips
How breeding effects animal behavior
Fishing by moon phases
Identifying migratory patters
How to read moon charts for deer feeding times
Aging deer on the hoof
Crappie fishing tips by season
Cold water vs. warm water fishing; Clear water vs. murky water fishing
Establishing food plots
Addressing concerns with predators
Decoy placement strategies
Safety Tips
Big Game Gear is an easy-to-use yet comprehensive site that puts it all in one place – outdoor products at great prices, information and outdoor education, giving back to organizations, amazing deals, and an experience shopping for the great outdoors.
READY-AIM-SHOP at http://www.BigGameGear.com TODAY!