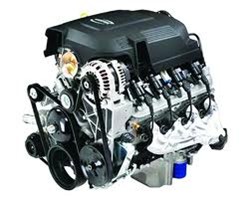 We're able to drop the price across the board due to our buying strategies.
Seattle, Washington (PRWEB) August 12, 2013
The Chevrolet engine series produced by General Motors is used in different makes and models distributed worldwide. Discount pricing for replacing these motors is now offered by one secondary seller online. The http://enginesforsale.org company is now offering its biggest Chevy engine discounts of 2013 to all buyers.
The price changes for this series of motors are put into place by company management to reduce installation costs for car owners or project car builders seeking better prices for genuine Chevy engines. All units in stock and promoted online are under the new price changes.
"We're able to drop the price across the board due to our buying strategies," said a marketing specialist for the Engines for Sale company.
This company frequently purchases overstock and other closeout engines from reliable dealers in the United States to resell quality units to the public.
The Chevrolet discounts now in place and announced for all engine buyers are scheduled to remain through the 2014 year. Buyers who cannot find a local resource to purchase Chevrolet motors that match the current published discounts are set to benefit.
"The V8 and V6 builds we're now selling are some of the most used in the GM family," the specialist added.
Some shortages in supply of replacement engines can be found when consumers do not have automotive distributors to buy from. Regular acquisition efforts are in place to consistently build up the amount of motors for sale published online.
The limited warranty details and price quote data that is obtainable through the online tools setup by the EnginesforSale.org company are two examples of upgrades made in 2013 to the company policies that affect ordering online and offline.
About EnginesforSale.org
The EnginesforSale.org company sells previously owned engines direct to consumers through its online resouce center setup for easy access. This company acquires top units that are low in mileage and in age. Company staff participates in helping to set prices and other policies that contribute to consumer satisfaction. The EnginesforSale.org company supplies access to its low pricing and inventory from its quote system online. This virtual way of handling price distribution is a first for this secondary engines seller to improve customer service this year.