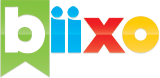 Our short beta period resulted in nearly 10,000 hits.
Richmond, VA (PRWEB) January 27, 2014
Biixo provides an advertising platform for everyone. Whether an individual is interested in selling a car, or a recently opened vintage clothing boutique is looking for customers, to students looking for something to do on campus, Biixo.com helps users post, promote, and find what they are looking for and more. Users sign up and post flyers they want to advertise. The platform allows users to post one or more flyers in one or more geographic locations. Media, including an image, audio or video clip may also be included. Co-founder and investor, Nick Harris states, "Online advertising using rich media ads has been around for a long time. However, empowering users to leverage this technology easily while continuing to drive new, high quality and intent driven consumers to that ad continues to be a challenge that Biixo.com aims to surmount."
Discovery of a product, service, or event is one of the core aspects of the Biixo.com platform. To achieve this, Biixo.com uses a three-phased approach. First, the platform identifies the most popular flyers in the consumer's market and displays them on the front page of the website. Second, information from user flyers is supplied to major search engines to drive traffic. Third, users are given the tools that make flyers easy to share with others via email or social media while tracking impact results along the way.
Previously limited to only beta users, Biixo.com is now open to all users. Nick shares, "The short beta period resulted in nearly 10,000 hits and Biixo is now positioned to satisfy the demands of a broader audience."
About Biixo.com
Biixo.com improves upon the way the way that most classifieds function today by integrating advanced search and powerful filtering with the ability to upload various media formats. Tools are also provided that support sharing via email, social media, QR code management and more.
Founded in 2013, Biixo.com's mission is to provide equal access to a technologically rich platform upon which enhanced advertising and discovery of goods, services, and events is made available to individuals and small businesses in local markets around the world.