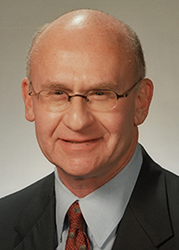 But no matter how much we expand our services, our clients will always talk with an actual attorney when they call...
Cleveland, OH (PRWEB) May 07, 2015
Bilfield & Associates is greatly expanding its areas of practice to further enhance its already multifaceted level of representation. With the of-counsel affiliation of Attorney Edward W. Rausch, who has over forty years' experience, the firm now provides representation in domestic and family law, consisting of contested divorce, dissolution of marriage, custody, support, juvenile court, probate and guardianship; and criminal defense cases, including felonies and misdemeanors in Federal, State and Municipal courts, as well as traffic offenses such as Operating a Vehicle Impaired (OVI), Driving Under the Influence (DUI), Driving Under Suspension (DUS) and Hit/Skip in State and Municipal courts.
"We are excited to add these new areas of representation for people who are in need of legal counsel," said managing partner, Murray Bilfield. "But no matter how much we expand our services, our clients will always talk with an actual attorney when they call; not a paralegal or assistant like many other firms." Complimentary telephone consultations are always provided by all the attorneys at Bilfield & Associates.
Additionally, as part of their injury practice, Bilfield & Associates will now be handling maritime, offshore injury and Jones Act cases. These cases entail serious injuries and deaths to employees working on vessels that operate on navigable bodies of water anywhere in or near the United States. This would include bodies of water such as the Great Lakes, Ohio and Mississippi Rivers, the Gulf of Mexico, along the U.S. coast, or inland and coastal waterways. Potential vessels that may be involved include commercial vessels, such as freighters, tugs, barges, dredges and floating or fixed platforms; harbor and port workers are also covered.
"These cases can arise anywhere in the United States," said Associate Attorney Scott Farren. "Like IRS tax relief and immigration cases, the claims are based on Federal law, so we can handle these cases anywhere in the U.S."
Bilfield & Associates will continue to represent victims and their families suffering serious injuries and death due to automobile, truck and other vehicular collisions, medical mistakes and nursing home injuries and abuse, as it has over the past 40 years. The firm will likewise continue to represent individuals and businesses who have IRS or immigration issues.
About the Law Offices of Bilfield & Associates
At Bilfield & Associates, located at 6300 Rockside Road, Suite 204, Independence, Ohio 44131, attorneys represent individuals, families and businesses throughout Ohio and the nation in cases involving, motor vehicle accidents, medical malpractice, wrongful death, IRS tax relief, and immigration/citizenship. For more information, please call Attorney Murray Bilfield at (216) 696-LAWS (5297) or email him at mbilfield(at)bilfieldandassociates(dot)com.
About NALA™
The NALA offers local business owners new online advertising & small business marketing tools, great business benefits, education and money-saving programs, as well as a charity program.
PR Contact:
news(at)thenala(dot)com
805.650.6121, ext. 361