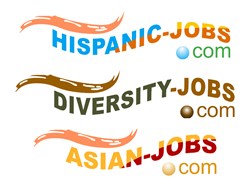 Our anniversary offer is just a token of appreciation to our clients who have made us what we are since the last nine years
Los Angeles, CA (PRWEB) October 25, 2013
American employers looking for bilingual Spanish speaking professionals in America will now find it easier to fill up their vacancies, thanks to the nation's top job website for bilingual Spanish-speaking job seekers Hispanic-Jobs.com. This highly preferred job platform is celebrating its ninth anniversary throughout the month of October, 2013. As a part of this celebration, Hispanic-Jobs.com is offering an anniversary job posting special. The offer is for a 60 day job posting for only $99. This offer will be valid for 1 week and employers can purchase unlimited jobs at this price and use it throughout the next 1 year. To find out more, please visit and register on http://www.Hispanic-Jobs.com.
There has been a trend of more and more Latinos migrating to the United States since the last few years. As a result, the demand for bilingual Spanish-speaking employees have been increasing in different sectors such as healthcare, real estate, customer service, translation, information technology, and many more. Hispanic-Jobs.com was formed in the year 2004 to make the online job search process easier for employers looking for bilingual Spanish-speaking professionals in different industries. Nine years down the line, the company is counted amongst the top job websites for the Latinos.
Announcing the launch of their special anniversary offer, a senior official from Hispanic-Jobs.com said, "We have always been trying to provide the best possible service to both the employers and job seekers. Our anniversary offer is just a token of appreciation to our clients who have made us what we are since the last nine years."
For free access to the resume database to over 500,000 bilingual and diversity professionals, employers can visit Hispanic-Jobs.com, Asian-Jobs.com and Diversity-Jobs.com and register with no obligation.
About Hispanic-Jobs.com
Since 2004, Hispanic-Jobs.com has been providing online recruiting for companies looking to hire bilingual Spanish-speaking workers. Founded by a former Human Resource executive with over 18 years of experience, Hispanic-Jobs.com is the premiere career site to find thousands of bilingual professionals located in the U.S. ranging from entry level to executive level. The website helps job seekers and employers conveniently apply to jobs and post opportunities online. In addition to helping employers and jobseekers, the website also allows advertisers to create targeted ads for the growing Hispanic market. Hispanic-Jobs.com is owned by Diversity Advertising, Inc., a privately held, 100% woman owned business. Diversity Advertising, Inc. also owns and publishes the websites for Asian-Jobs.com, a career site for bilingual/Asian-speaking professionals and Diversity-Jobs.com, a job site for diverse and multicultural professionals. All 3 career sites offer resume databases of bilingual and diversity professionals.