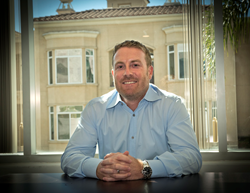 "We are honored to have been invited to this wonderful community of real estate thought leaders and we look forward to continuing to be a leader in our industry."
San Diego, CA (PRWEB) June 06, 2017
Bill Lyons, CEO of Griffin Funding, Lyons Realty and Co-Founder of Revestor, has been accepted into the Forbes Real Estate Council, an invitation-only community for executives in the real estate industry.
Lyons joins other Forbes Real Estate Council members, who are hand-selected, to become part of a curated network of successful peers and get access to a variety of exclusive benefits and resources, including the opportunity to submit thought leadership articles and short tips on industry-related topics for publishing on Forbes.com.
Forbes Councils combines an innovative, high-touch approach to community management perfected by the team behind Young Entrepreneur Council (YEC) with the extensive resources and global reach of Forbes. As a result, Forbes Council members get access to the people, benefits and expertise they need to grow their businesses — and a dedicated member concierge who acts as an extension of their own team, providing personalized one-on-one support.
"I'm excited to join the Forbes Real Estate Council and bring more value to the real estate community as a whole, our employees and our clients. We are honored to have been invited to this wonderful community of real estate thought leaders and we look forward to continuing to be a leader in our industry," said Lyons.
Scott Gerber, founder of Forbes Councils, says, "We are honored to welcome Bill Lyons into the community. Our mission with Forbes Councils is to curate successful professionals from every industry, creating a vetted, social capital-driven network that helps every member make an even greater impact on the business world."
About Griffin Funding, Lyons Realty, and Revestor
Griffin Funding is a five star rated and reviewed mortgage lender licensed in California, Arizona, Hawaii and Washington. Lyons Realty is a San Diego boutique real estate firm that serves buyers, sellers and investors. Revestor is a real estate technology search platform that helps real estate investors find San Diego investment properties by cap rate and cash flow. The Revestor platform shows homes for sale on the MLS that can be rented out long-term or on Airbnb as a short-term rental.
About Forbes Councils
Forbes partnered with the founders of Young Entrepreneur Council (YEC) to launch Forbes Councils, invitation-only communities for world-class business professionals in a variety of industries. Members, who are hand-selected by each Council's community team, receive personalized introductions to each other based on their specific needs and gain access to a wide range of business benefits and services, including best-in-class concierge teams, personalized connections, peer-to-peer learning, a business services marketplace, and the opportunity to share thought leadership content on Forbes.com. For more information about Forbes Real Estate Council, visit https://forbesrealestatecouncil.com/. To learn more about Forbes Councils, visit forbescouncils.com.