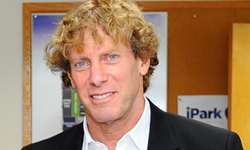 Billy Lerner Invites New York Residents To Donate Shoes For A Cause
New York, New York (PRWEB) February 17, 2017
Billy Lerner, also known to the world as William Lerner, is the president and CEO of iPark - New York's largest family owned parking garage company. Apart from his remarkable contribution to the parking industry, Billy Lerner is also known for his active participation in charitable work for more than two decades. He founded his own NGO - Billy4Kids, some time back, and ever since then, he has organized regular press meets to discuss his endeavors and encourage others to do more.
At the recent event, Billy Lerner talked at length about his initiative and discussed the lack of basics and opportunities for children in many parts of the world. He added that his organization will donate shoes to children as planned in months ahead, and for the same, he wants to get support from others. Apart from direct donations, people in New York can also donate their new or worn shoes. He added that the company has set up large green boxes at each of the facilities of iPark, which can be used for donating shoes of all sizes.
He thanked his team for their efforts and also his friend and Co-Director of Billy4Kids - Alexson Roy, for his vision and cooperation. He also expressed his desire to make Billy4Kids a self-sustaining charity, which will have a long lasting global impact. Apart from Ghana, Haiti and Brazil, the organization also plans to work in other countries in years ahead, and Billy is hopeful to make things better for kids who often don't have the best of everything.
Apart from his charity, he also talked of his plans and initiatives to improve and develop iPark, although he insisted to keep the conversations about his organization.
About Billy Lerner
Billy Lerner is a known entrepreneur and the president of iPark – New York's largest family owned parking company. He is famed for bringing a technological revolution in the industry and has been working on many aspects, including an app for the business. When he is not working, he is busy with Billy4Kids and other charitable organizations that aim to work and do better things for underprivileged children.
Media Contact-
Company Name: iPark
Contact Person: Billy Lerner
Email: media(at)billylerner(dot)com
Phone: 212.736.7171
Address:107 West 13th Street
City: New York
State: NY
Country: United States
Website: https://www.billylerner.com/