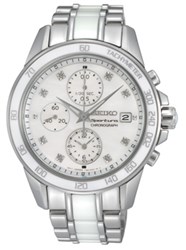 As a valued brand dedicated to perfection, Seiko watches are a cherished investment worth maintaining for their owners.
Tampa Bay, FL (PRWEB) January 22, 2014
BillyTheTree is excited to extend its customer support by offering Seiko watch owners replacement parts for their worn or broken bracelets and bands. As an authorized Seiko dealer, the jewelry retailer has access to thousands of replacement bands and bracelets that are otherwise difficult to find and obtain. With a vast assortment that encompasses a lot of Seiko watches, this new development helps customers hold on to their prized possession for an even greater period of time.
BillyTheTree is an online and brick-and-mortar retailer that specializes in unique pieces of jewelry and accessories. The jewelry retailer carries more than 270 Seiko watches for men and women, with various dial and strap colors, materials, features, and designs. The watches, ranging in price from $90.99 to $446.25, come in automatic, kinetic, quartz, and solar technology.
As a valued brand dedicated to perfection, Seiko watches are a cherished investment worth maintaining for their owners. After noticing the lack of resources available to customers trying to find a replacement band or bracelet, BillyTheTree jumped on the opportunity to help its patrons preserve their investment. People can now fill out a short form on BillyTheTree's website to receive a follow-up call from the retailer with a price quote and availability confirmation within one business day of submitting the inquiry. Aside from a name and phone number, the form requests customers submit either a catalog number, bracelet code, or case-caliber number for the Seiko watch, along with their preferred band/bracelet color to receive a response.
The watches utilize innovative technology and are crafted with fine metals and jewels, creating a demand for replacement pieces to uphold the value of the watches. Even with Seiko's extremely high quality standard, watch bands and bracelets can become worn-out over time. With BillyTheTree's offer to connect watch owners with replacement pieces, the value of the watch is sustained over a much longer period of time.
To learn more about BillyTheTree, or its Seiko watch band/bracelet replacement service, go to BillyTheTree.com. Contact store owner Robin Weber with inquiries about BillyTheTree, or any of its specialty products.
About BillyTheTree.com
Founded in 2004 by Robin Weber when he was still a senior in high school, BillyTheTree.com offers a large variety of affordable, yet high quality jewelry, watches and sunglasses. The company carries several product lines, which include over 20,000 items, consisting of magnetic jewelry, gold jewelry, diamond jewelry, gemstone jewelry, sterling silver jewelry, jade jewelry, high performance sport sunglasses, and more. For more information, or to place an order, please visit: http://www.billythetree.com.