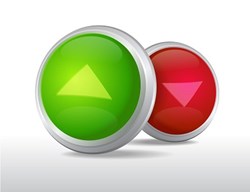 The offering is not limited to stocks against stocks and also includes stocks against indices and pairs of commodities like gold against silver or oil versus gas
Victoria, Mahe (PRWEB) January 13, 2014
Binary Options have seen a huge rise in popularity in 2013 as brokers added new features and traders no longer see them as exotic instruments. James Robertson who manages the Google Plus page of Best-Binaryoptionsbroker.com believes 2014 will be the year of Pair Options, also known as Stock Pairs, which are a special type of binary options.
Stock Pairs allow investors to trade one stock against another. Stocks are grouped in pairs of two and only related companies from the same industries are forming the pairs. This new concept was introduced by StockPair which is the leader in pair options and one of the best rated binary options brokers. StockPair offers both regular binaries as well as the more exotic stock pairs which can be found on their trading platform on the "Pairs" section. The offering is not limited to stocks against stocks and also includes stocks against indices and pairs of commodities like gold against silver or oil versus gas further increasing the options traders have.
James Robertson thinks 2014 will see a huge rise in interest towards this new instruments as they open the door for new trading strategies and add something new to the industry. He expects more brokers to add 'pairs' to their trading platforms and believes StockPair will benefit the most from this new trend as they are the most advanced platform and were the first to introduce such instruments.
"Having both regular binaries and stock pairs on a single platform offers a huge range of possibilities for traders and this will probably be a must for binary options brokers in the near future," said Mr. Robertson. For now, traders who want to try this special product must stick with Stock Pair, the only broker which offers a wide range of stock pairs.