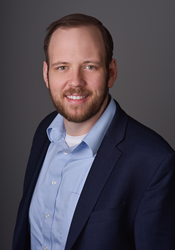 CLEVELAND (PRWEB) October 26, 2021
David Kennedy, Co-Founder and Chief Technology Officer of Binary Defense and Chief Executive Officer of TrustedSec, has been named by Crain's Cleveland Business as one of its "Notable Entrepreneurs" for 2021. Kennedy, along with other honorees, is featured in the October 25th edition of Crain's Cleveland Business.
Crain's Notable Entrepreneurs recognition honors business owners across the region who have demonstrated growth over three to five years.
"I am extremely honored to be recognized in this group," Kennedy said. "It's great to see businesses flourishing in the Northeast Ohio region even in challenging times. Our success truly comes from our mission to help our customers protect against cyberattacks despite the elevated amount of breaches we've seen from attackers."
Kennedy is the Founder and CEO of TrustedSec and Co-Founder and Chief Technology Officer of Binary Defense, which has created over 100 high-tech jobs in Northeast Ohio. He started both these companies with the belief in the betterment of the cybersecurity industry and promoting the advancement of the industry through quality services. He embodies the vision to make the world a safer place, free from cyberattacks. These organizations provide consulting and MSSP services and can handle every aspect of an organization's cybersecurity posture.
David Kennedy has been one of the cybersecurity industry's top influencers for many years and is still yet to hit his 40th birthday. With an extensive background that includes service in the United States Marine Corps (USMC), where his focus was on cyber warfare and forensics analysis activities, he then became Chief Security Officer (CSO) for Diebold Incorporated, an international Fortune 1000 global company. He has also served on the board of directors for (ISC)2, which is one of the largest security collectives.
He frequently appears as an industry expert in a wide range of news outlets, including CNBC, CNN, HLN, Fox News and Fox Business. His expertise was also featured in the Wall Street Journal, Wired Magazine, Newsweek and others.
To read Kennedy's profile in Crain's, follow this link: https://www.crainscleveland.com/awards/david-kennedy-notable-entrepreneurs-2021
For the full list of recipients, follow this link: https://www.crainscleveland.com/awards/crains-2021-notable-entrepreneurs
###
About Binary Defense
Binary Defense is a managed security services provider and software developer with leading cybersecurity solutions that include SOC-as-a-Service, Managed Detection & Response, Security Information & Event Management, Threat Hunting and Counterintelligence. With their human-driven, technology-assisted approach, Binary Defense is able to provide their clients with immediate protection and visibility, combating and stopping the next generation of attacks that their business faces. The company is headquartered in Stow, Ohio at 600 Alpha Parkway. For more information, please contact David White at David.White@binarydefense.com.