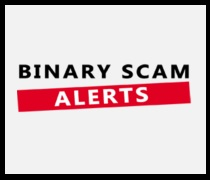 Leading the Fight for Consumer Advocacy in Binary Options Trading
Nicosia, Cyprus (PRWEB) May 31, 2016
As the binary options online trading niche continues to grow so does the level of sophistication in investment scams. Binary Scam Alerts, an industry leading consumer advocacy site has recently exposed a wide range of fraudulent trading apps and various software providers offering innocent day-traders instant profits with no risk to their money.
As explained by ODACE, a Leading Canadian Economic Development Organization, savvy marketers have latched on to the work-from-home niche and are offering uneducated customers an easy way to supplement their income from the comfort of their own homes, or alternatively make a career change and become full-time traders.
As email campaigns and mass media exposure grows, so does the amount of frustrated customers who have lost their initial investment and are now voicing their concerns and helping various advocacy sites shed light on an industry which is considered by many to be lacking in regulation.
It comes as no surprise that even when a reputable app such as NEO2 hits the market, it is immediately subjected to a series of rigorous credibility tests that may at times portray it in a negative way. In reality the picture usually different and diversity of opinion is crucial in these matters.
Binary Scam Alerts remains steadfast and continues to aggressively pursue online trading and binary options investment scams. During the last six month our staff of researchers has exposed no less than 90 online trading scams and saved consumers an estimated net worth of $155,000.