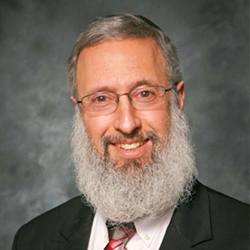 Most people who come to see me have been to many other doctors without lasting relief, doctors who are not trained in how to uncover the underlying cause of why you hurt. Once that is uncovered, and treated properly, you can begin to heal.
Philadelphia, PA (PRWEB) March 09, 2017
Binyamin Rothstein, D.O. announces the opening of the Integrative Pain Treatment Center in Narberth, a suburb of Philadelphia, Pennsylvania. This new integrative pain clinic focuses on bringing non-narcotic relief to patients suffering from acute and chronic pain due to sports injuries, accidents, surgery, structural imbalances or overuse.
Many patients find their way to Dr. Rothstein after having been to other doctors and health care practitioners without long lasting relief. Binyamin Rothstein describes the gift he brings to the patient as being "the ability to find the underlying cause of the pain and the skills to alleviate it."
Binyamin Rothstein, D.O. has over 35 years experience treating acute and chronic pain as well as chronic illness. Dr. Rothstein has expertise in different forms of healing, such as:
-Osteopathic Manipulative Treatment
-Cranial-sacral
-Myo-fascial release
-Neural therapy
-Prolotherapy
-Nutritional supplementation
Many patients report being amazed at how quickly they heal once the true source of their pain is diagnosed and treated. In the words of two patients:
"Dr. Rothstein saved me from unnecessary surgery! I had such neck pain at times I couldn't move. I was told I had degenerative discs and would have to undergo surgery. Dr. Rothstein told me in my case surgery was not the answer and would likely end up making it worse. After 2 months of treatment I was pain free! I can now lift my grandchildren and play with them!"
-Miriam Adahan, PhD
"I came to Dr. Rothstein after a top orthopedist said my 18 month old daughter would never walk without surgery and braces. When she would try to walk, her feet would turn out so badly that she would be walking on her ankles; after taking a few steps she would collapse. The doctor told me it was a foot problem. Dr. Rothstein said the problem was in her neck and head, and after correcting the imbalance, within one week she was walking! After 2 weeks she was running!
-J.S (name withheld by request)
About Binyamin Rothstein, D.O.
Binyamin Rothstein, D.O. has been treating children and adults Osteopathically for over 35 years. Using a whole-body approach, Dr. Rothstein has successfully treated patients for a variety of conditions, ranging from pain to anxiety, to chronic fatigue, ADD/ADHD and more.
Contact Dr. Rothstein
Integrative Pain Treatment Center
954 Montgomery Ave Suite 3
Narberth, PA 19072
(610) 664-1391 / drben(at)integrativepaintreatmentcenter(dot)com / https://integrativepaintreatmentcenter.com