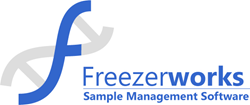 We believe that using this package will help customers to get to the implementation stage much quicker, since they won't have to come up with their own scripts from scratch
MOUNTLAKE TERRACE, WA (PRWEB) September 01, 2015
On Aug. 1, 2015, lab sample management software company Freezerworks announced the release of a new installation qualification (IQ) and operational qualification (OQ) validation package. Using this package will help assure customers that their testing efforts are following FDA regulatory guidelines and industry best practices for software validation.
"We've received a lot of feedback and demand for this tool, and we're happy to be able to provide it to our customers. It will save them a lot of time," said Shannon Murray, Freezerworks Vice President. Murray, who is responsible for quality assurance and project management at Freezerworks, added that she foresees it being particularly helpful for labs and biobanks operating in regulated environments.
The main component of the IQ/OQ validation package is a set of test script templates that can be used with the Freezerworks laboratory management software. The scripts are are constructed with a basic laboratory configuration that covers a wide range of metadata and security level testing across each functional feature of Freezerworks. Customers can run the scripts as-is or modify them to meet other requirements that may be mandated by their institution. The executed scripts provide a complete set of documented evidence of their IQ and OQ validation for audit purposes
IQ and OQ are the first two of three steps in a standard validation sequence. IQ refers to a set of tests that check that the program has been installed correctly; OQ tests that a program can operate and meet a customer's basic configuration and functional needs.
The third step, Murray explained, is performance qualification (PQ), which involves testing capabilities of workflows, complete system settings, users, security and so forth.
Providing test scripts for the first two steps should vastly speed up the process.
"We believe that using this package will help customers to get to the implementation stage much quicker, since they won't have to come up with their own scripts from scratch," Murray said.
The Freezerworks IQ/OQ validation package also includes offers consulting in IO, O, IQ, and PQ validation strategies, helping customers to create an industry-standard validation plan if they don't already have one in place.
"A lot of times customers are not sure what they should be testing or how thoroughly they should be testing," Murray concluded. "So these templates cover all of the bases for them."
The release of the validation package, which coincides with the 2015 release of the Freezerworks software, can work in conjunction with the Freezerworks Customer Care program (CCP), Murray explained. Although customers can run the scripts on their own, they can also purchase on-site help from Freezerworks to assist the validation process in conjunction with training on the software.
About Freezerworks
Freezerworks helps research and biotech laboratories keep track of samples and specimens. Their product line of sample management software meets FDA guidelines. To learn more, visit freezerworks.com