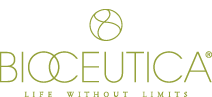 INGENIOUS Cosmeceutical Color, a specially formulated blend, enhances the face's natural features, nourishes skin and defies aging.
(PRWEB) July 13, 2016
Leading lifestyle brand Bioceutica has been celebrating one year since the launch of its revolutionary natural cosmetics range LUMINOUS. The range features the brand's unique and patented INGENIOUS Cosmeceutical Color, a specially formulated blend that enhances the face's natural features, nourishes skin and defies aging.
About Bioceutica: https://www.bioceutica.com/
Despite having only been available to Bioceutica consumers for 12 months, the product line is still in high demand today, and has gained some glowing reviews from those seeking natural cosmetics and pharmaceuticals. The LUMINOUS collection which features pore perfecting foundation, butterSHINE lip STICK, lash renew mascara and a contour blush and bronzer palette has in the past year changed the way many women view skincare and cosmetics.
One of the most popular products from the range is the INGENIOUS™ Color Palette, which includes everything a woman needs to achieve flawless glowing skin. The all-in-one contour, blush, bronzer and eye shadow trio is a complete face make over kit, whilst it's carefully selected complimenting shades means that the kit can be used daily for a natural understated look.
Another big hit from the LUMINOUS range has been the ButterSHINE LipSTICK. In 6 lip perfecting shades ButterSHINE offers creamy soft color without the heavy waxy feeling often associated with highly pigmented lipsticks. Shea, Cocoa and Illipe Nut Butters offer intense conditioning and prevents drying, whilst antioxidant vitamins C & E protect lips from harsh environmental factors and premature aging through collagen synthesis.
Bioceutica is incredibly proud of its LUMINOUS cosmetics range and its INGENIOUS Cosmeceutical Color technology. Using natural botanicals, such as green tea, ginseng, ginkgo and bacopa, the range's natural products supports the natural make-up of the skin and actively supports it's health and condition. The brand's age defying formulas are rich in vitamin C, which stimulates collagen production and provides skin with the support it needs to stay firm and youthful and reduce wrinkles and skin sagging. But it's not just skin that Bioceutica is committed to rejuvenating, the LUMINOUS Renew 4™ Luxury Lash mascara is specially formulated with Keratin to support the growth of strong and healthy lashes. Eyelashes are 91% Keratin protein, therefore this ingredient has the power to increase the speed and length of lash growth, resulting in healthier, more beautiful lashes.
Bioceutica was established in response to an outcry for natural, custom nutrition and vitamin supplements from consumers throughout the U.S. Bioceutica began working with experts during the 1990's to develop a unique nutritional experience for consumers to prevent them from under or over supplementing. After the success of their natural, customized nutrition, the brand used their expertise and understanding of natural vitamins and plant based ingredients to create MetaRESET – dietary and weight loss management products and Intuitiv by Nature – a skincare range which goes beyond anti-aging and adapts to people's skin and environment.