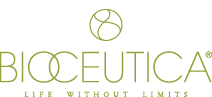 The details of the new product are being kept as a closely guarded secret in the run up to the event
(PRWEB) July 25, 2016
The countdown has begun to one of Bioceutica's most exciting and groundbreaking events. BRITE 2016 will take place on August 12-13 in Dallas, Texas and with just a few weeks to go, the leading health and lifestyle brand is making the final preparations for what is set to be a fantastic celebration of the brand's success.
The event will bring together the brand's independent consultants from all across the U.S for a weekend of networking, accolades and inspirational talks from some of Bioceutica's most successful ambassadors. However, the part of the event being billed as the most exciting is the launch of a brand new product, which will be presented by Bioceutica's CEO Candace Keefe and leading scientist and product developer Pierre Bottiglieri. Having previously worked together in the health and beauty industry 15 years ago, Bioceutica reunited the dynamic duo so that they could create something fresh and unique for the brand. They felt there was no better opportunity to launch this new product than at the much-anticipated BRITE event. The details of the new product are being kept as a closely guarded secret in the run up to the event and Bioceutica is thrilled to be able to launch the new product exclusively to its consultants during the BRITE Gala.
About Bioceutica: https://www.bioceutica.com/Company/OurMission.aspx
A researcher in applied chemistry and development, Pierre Bottiglieri has dedicated his creativity and scientific knowledge into changing how the world thinks about skincare and his experience within the industry has helped to generate huge excitement for the launch on August 12th.
Taking place at the Marriott City Center in Dallas, BRITE 2016 will reward the achievements of Bioceutica consultants in a glamourous awards ceremony. There will be a number of highly prized accolades on offer, including the BRITE Excellence Award which will reward one lucky consultant who has surpassed their potential and shown incredible talent for growing their own business with Bioceutica. BRITE 2016 will also play host to the brand's very first Founders Dinner – a result of Bioceutica's Founders Circle initiative which was launched last year. The dinner will be an exclusive VIP event that celebrates the achievements of the brand's most dedicated and passionate consultants and offer invitees the chance to dine with its influential CEO Candace Keefe.
Bioceutica provides an expansive range of cosmeceuticals and nutraceuticals, aimed at helping people achieve health and wellbeing through tailored nutrition and natural, environmentally friendly products. Bioceutica believes everyone deserves the opportunity to live a healthy and natural lifestyle through custom nutrition, skincare and cosmetics that focus on offering real results.