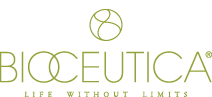 The Monograph will be the perfect tool for any doctors who are interested in learning more about the how custom vitamins and nutrients are selected.
Danvers, MA (PRWEB) October 28, 2016
One of Bioceutica's most celebrated products, the PrivaTest has been helping thousands of consumers since its launch to overcome the 'one size fits all' approach to nutrition.Bioceutica has always been eager to educate people on their unique nutritional needs, while drugstore vitamins and supplements offer convenience, they often leave individuals with an imbalance – offering too much of some nutrients and too little of others. These supplements can also include some ingredients that are difficult for the body to absorb, which can reduce the supplements overall effectiveness.
This is where Bioceutica's PrivaTest shines. The PrivaTest allows people to customise the nutrients and vitamins they are taking so that they address their unique nutritional needs. The test which can be easily done at home determines cellular function by measuring markers in three critical areas of the metabolism, pinpointing exactly which nutrients and vitamins a person needs.
The new PrivaTest Monograph is an in-depth written study, developed exclusively by Bioceutica. The monograph will help to explain in greater detail the three biomarkers of nutritional need and offer consumers a logical scientific basis for determining individual nutritional requirements – helping them to gain a clearer understanding of their overall health and unique bodily needs.
The release of this new monograph is particularly exciting for Bioceutica's independent consultants and is set to provide far-reaching benefits. Not only will the in-depth reports offer both customers and consultants digest detailed information on the PrivaTest, but it also has the potential to empower consultants, by arming them will solid information that can be used to adequately promote the benefits of choosing custom nutrition over drugstore alternatives.
Bioceutica is also excited by the potential the PrivaTest Monograph has to help spread the message of understanding unique nutritional needs. Bioceutica is confident that the Monograph will be the perfect tool for any doctors who are interested in learning more about the how custom vitamins and nutrients are selected and why they are benefiting people across America.
About Bioceutica: http://www.bioceutica.com/Company/Opportunity.aspx
Bioceutica was established in response to an outcry for natural, custom nutrition and vitamin supplements from consumers throughout the U.S. Bioceutica began working with experts during the 1990's to develop a unique nutritional experience for consumers to prevent them from under or over supplementing. Since launching their unique range of customizable vitamins and nutrients, the brand has grown to become one of America's most exciting and revolutionary health and lifestyle brands.