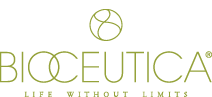 'Build Strong, Stay Strong'
(PRWEB) January 18, 2017
While every New Year arrives brimming with potential, leading healthy living brand Bioceutica know that after the highs of the holiday season, people can often find themselves feeling a little blue by the time January rolls around. To help their independent consultants get motivated for 2017 and beat the January blues Bioceutica has exclusively revealed details of an amazing opportunity coming up this summer, as a little pick me up for their consultants.
About Bioceutica: https://www.bioceutica.com
Bioceutica exclusively revealed this month that from the 15th to 18th August they would be jetting off to Cabo San Lucas in Mexico, where they will be joined by consultants from across the U.S for four days of learning, celebration and relaxation. Bioceutica believes that the trip will provide the perfect opportunity for their consultants to come together and share their motivations and goals, as well as their experiences with Bioceutica. Due to the theme of this year's trip – 'Build Strong, Stay Strong', Bioceutica will also be sharing their advice and support with consultants to help them achieve sustainability and create business opportunities that allow them to live their best lives.
The Cabo Escape will be held at the Grand Fiesta Americana, an all-inclusive golf and spa resort. As the most exclusive hotel in Baja, the resort boasts views of the Cabo's world famous coastline and stunning natural surroundings. The resort's accommodation offers a marriage of contemporary Mexican design and spacious interiors to create a relaxing atmosphere. Many rooms also offer private terraces, where guests can enjoy views of Cabo's white sand beaches and crystal clear ocean.
Consultants wanting to attend this exclusive escape can register today – with the qualification period for the trip running until June 30th. However, the quicker consultants register, the better, as to qualify for the three nights and four days all-inclusive stay at the resort, consultants will be assessed on their performance in the run up to the trip. To find out more about how to attend Bioceutica is encouraging consultants to get in touch.
This year's escape comes after a hugely successful 2016, which saw Bioceutica travel to Texas for their much anticipated BRITE event. The event brought together independent consultants for a weekend of celebration and rewards and also saw the launch of their Reverse 20 youth restoration regimen, which since the event has been flying off the shelves.
Keen to top last year's success in Texas, Bioceutica is thrilled to be offering the opportunity to join them for some fun in the sun to their consultants and is confident that the 2017 escape will be an unforgettable experience.
Bioceutica offers consumers the opportunity to live a healthy and natural lifestyle through custom nutrition, natural skincare and cosmetics that focus on delivering 'real results'. The brand has grown significantly and has become a firm favorite among U.S consumers looking for health and beauty products that are as unique as they are.