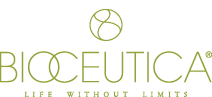 Bioceutica encapsulates the spirit of health, well-being and freedom
(PRWEB) June 29, 2016
Over the last 10 weeks, leading health and lifestyle brand Bioceutica has been running a campaign across social media. The 'Just Say Yes' campaign was launched to encourage people to live a more positive and healthy lifestyle and provide the motivation needed to build a more fulfilling future. One of the main focuses of the campaign was to promote the benefits of becoming an independent Bioceutica Consultant, a role which offers flexibility and the chance to join a growing community of like-minded individuals with a desire to take control and live a life without limits.
About Bioceutica: https://www.bioceutica.com/
After the fantastic response generated from the positive 'Just Say Yes' message, CEO of Bioceutica Candace Keefe is now keen to voice how people are capable of doing anything they set their mind to. As a means of bringing the campaign to a close on a high, Candace Keefe is eager to motivate people to take back control of their lives and start living the life they want. Bioceutica firmly believes that despite the campaign finishing, there is no reason why people should lose momentum and stop reaching for their goals. It's never too late to make a positive change.
The brand is aware that, whilst everyone has their own unique dreams and goals, very few people actually take a chance on them and take the steps needed to make them a reality. Most people usually come up with an excuse as to why they can't do something and create mental blocks preventing them from moving towards the life they want. Bioceutica is eager to be the push people need to change for the better and is stating that NOW is the perfect time to change.
Bioceutica encapsulates the spirit of health, well-being and freedom in their expansive range of cosmeceuticals and nutraceuticals. Every product released by the brand is safe for the environment and offers consumers the opportunity to live a healthy and natural lifestyle through custom nutrition, skincare and cosmetics that focus on offering real results. The firm believes health and happiness go hand in hand and invest a lot in offering not only natural products, but helping people create a lifestyle that is rewarding, challenging and full of new experiences.