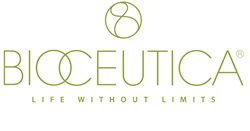 Bioceutica has been carefully crafted into a leading lifestyle brand; built on excellence, superior results and powerful vision.
Massachusetts (PRWEB) August 06, 2015
Based in Massachusetts, Bioceutica is a health focused, natural cosmetic and nutrition brand, which since its establishment, has attracted a huge national audience. The brand offers an expansive range of health, weight loss, skincare and cosmetic products, yet all their product ranges share the same core ideal – all are naturally formulated and rely upon the expertise of doctors, registered dieticians, certified clinical nutritionists, biochemists and exercise physiologists. This approach ensures that Bioceutica Independent Consultants are able to constantly deliver luxury products that protect the health of their customers and encourage positive change.
About Bioceutica : http://www.bioceutica.com
The Bioceutica brand has been nurtured and developed by experienced and successful leadership. Since global entrepreneur and businessman Antoine Nohra purchased the brand, and together with the expertise of President Jesse Young and CEO Candace Keefe, Bioceutica has been carefully crafted into a leading lifestyle brand; built on excellence, superior results and powerful vision.
Bioceutica announced this week that in order to spread this positive message and share their products with a wider audience, they will be seeking new, passionate individuals to join their family of Independent Consultants. The lifestyle brand believes there is a wide range of benefits of becoming a Bioceutica Independent Consultant, and by spreading the message of personal wellness; consultants are able to make a positive, lasting impact on the people they meet. Consultants are also able to take control of their own futures and build a business that is right for them and gain financial independence in the process. Bioceutica's mission is to provide a real opportunity and bring people together with a shared belief. Through their principles of focusing on people, product and the planet the brand truly believes that each of their consultants has the opportunity to live a 'Life without Limits'.
It's an exciting time to join the company on their journey, with the brand recently launching their much-anticipated INGENIOUS Cosmeceutical Color Make-up and cosmetics range. The range has been developed to protect and enhance natural beauty, whilst the age defying formulas have been carefully developed to protect and nourish the skin and defend against signs of skin aging. Using natural botanicals, such as green tea, ginseng and shea butter the newly released products are quite unlike anything else currently on the market and have generated a buzz among beauty and health conscious women across the USA.
Bioceutica has also seen an ever-increasing demand for their health and wellbeing product ranges, most prominently for their customized and targeted nutritional supplements. These supplements offer consumers the unique opportunity to customize an essential vitamin and nutrition plan that meets with their body's needs. Unlike other vitamin and mineral plans, Bioceutica provides their consumers with their specialized PrivaTest, an at home test which will, after being sent to a world renowned and independent testing laboratory, provide each consumer with an in-depth status of their nutritional health and a custom formulated blend of vitamins, chelated minerals, amino acids and phytonutrients. After many years of research on human nutrition, herbal medicine, biochemistry and metabolic science, Bioceutica Independent Consultants are excited to be offering this unique service to their consumers and helping them achieve health and wellness. To further promote the benefits of this system to a wider audience across America, Bioceutica is keen to increase their market presence, and are on the lookout for new, health conscious consultants who are dedicated to looking and feeling their best. Due to the care and attention Bioceutica has put into ensuring their products are natural and sustainable, the brand is especially keen to hear from people who care about safety in product choices and share the Bioceutica ideal of protecting our planet.