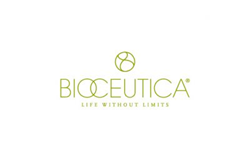 It's extremely worrying that in the majority of cases, food alone is not enough to meet the nation's nutritional needs.
Danvers, MA (PRWEB) October 10, 2017
A recent study into how Americans are achieving their recommended daily nutrient intake has revealed that the modern diet alone is not enough to sustain optimum levels of essential nutrients.
The research; collated from the National Health and Nutrition Examinations Surveys (NHANES) analyzed data from 10,698 adults between 2009 and 2012, and looked at the intake of 17 essential nutrients, first from diet alone, then from the use of vitamin and mineral supplements.
The research concluded that there is a nationwide deficiency in Vitamin A and Iron and that the average diet is not providing a sufficient amount of these essential nutrients to meet with daily intake requirements. The NHANES report stated that to remedy this, taking vitamin supplements was the best line of defense in ensuring people are getting the nutrients they need and protecting the country against widespread deficiency.
In response, Bioceutica has voiced their concerns about the average modern diet's lack of vital micronutrients and vitamins, and seconds the report's findings that the need for supplements is more prominent than ever. "It's extremely worrying that in the majority of cases, food alone is not enough to meet the nation's nutritional needs. We support that, in addition to a balanced diet the intake of dietary and nutritional supplements can 'top up' the essential nutrients people require every day to stay healthy and well," states a Spokesperson from Bioceutica.
According to the Council for Responsible Nutrition, over 170 million Americans take dietary supplements every year, with 85 percent saying they have confidence in their safety, quality and effectiveness. Bioceutica is pleased that so many Americans are taking responsibility for their nutritional health, yet is keen to outline that there is no 'one size fits all' approach to supplementing.
"We all function differently due to the activities and conditions we put our bodies through day to day. Therefore, we are all going to require different levels of vitamins and core nutrients to stay fit and healthy," outlines Bioceutica. "While it's positive to see so many people across America incorporating supplements into their diet, off the shelf products could be over or under supplementing people, and not truly resolving their individual deficiencies."
About Bioceutica: https://www.bioceutica.com/Company/AboutUs.aspx
Bioceutica is concerned that due to a lack of regulation in the industry, there is tremendous potential for people to be taking the wrong supplements for their nutritional needs. Some supplements contain a high degree of bulking agents or waxes which prevents them from being properly absorbed by the body, and can also lead to excessive vitamin toxicity. There is still a common myth that taking lots of supplements will balance out issues with absorption, however this simply leads to excess levels of fat-soluble vitamins such as K, A, D and E. It has been found that high levels of these vitamins in the body can be dangerous, with reports of liver function abnormalities, headaches, and, according to researchers at the University of Colorado an increase in the risk of developing lung cancer and heart disease.
Bioceutica was founded on the principal of improving an individual's life by providing the world's highest quality products in health, wellness and personal care. The company remains an industry leader in developing products with the best nature has to offer and customizing those products to the individual consumers' biochemical makeup, allowing them to access customized, effective nutritional solutions that deliver the optimum amount of essential vitamins and micronutrients.
Sources:
http://www.express.co.uk/life-style/health/848334/vitamin-A-iron-deficiency-multivitamin-diet
http://www.crnusa.org/newsroom/most-us-adults-take-dietary-supplements-according-new-survey
https://www.theguardian.com/society/2015/apr/21/vitamin-supplements-increase-risk-cancer-heart-disease-research
https://www.caltonnutrition.com/5-reasons-your-body-isnt-absorbing-vitamins/