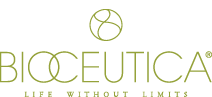 Bioceutica is a vehicle to helping thousands of passionate individuals achieve their business dreams
(PRWEB) July 26, 2016
Leading health and lifestyle brand Bioceutica recently unveiled a brand new commercial to help spread their message that anyone can live a life without limits. The commercial asks people to take a moment to consider their past present and future and evaluate if they are happy with where they are heading. Many people dream of a better life, however are unsure of what to do to make it happen. Bioceutica's new commercial opens up a new world of opportunity to these individuals and outlines how by joining Bioceutica, people can achieve not only financial success, but complete health and wellness from the inside out.
About Bioceutica: https://www.bioceutica.com/
As well as being providers of the best natural cosmeceuticals and nutrition, Bioceutica is also a vehicle to helping thousands of passionate individuals achieve their business dreams. By becoming an independent Bioceutica consultant, people have the freedom to build their own businesses and take control of their financial futures; all whilst helping others to reach balance and wellness through Bioceutica's exclusive range of natural, plant-based products.
The new commercial is set to be a fantastic tool for Bioceutica's existing consultants, who will be able to use it to help spread the brand's message of living a life without limits and inspire people to take control and create the best future possible. The commercial will also support consultants in their mission to spread Bioceutica's principles of health, well-being, beauty and nutrition to friends and family.
Consultants can share the new video in a number of ways, whether it be by email, text, Facebook or simply over coffee or at a Bioceutica party. Bioceutica is inviting consultants to make the most of this new tool.
Bioceutica offers consumers the opportunity to live a healthy and natural lifestyle through custom nutrition, natural skincare and cosmetics that focus on offering 'real results'. The brand has grown significantly and has become a firm favorite among U.S consumers looking for health and beauty products that are as unique as they are, which enhance their body's natural chemistry.