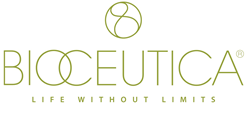 Candace Keefe recommends Energen as a means to help the body recover from the festivities of the holidays and maintain wellness.
(PRWEB) December 08, 2015
Thanksgiving is a time of positivity, a chance to come together to share gratitude and spend time with friends, family and loved ones. It is also a celebration of new beginnings and Bioceutica, a leading health and lifestyle brand, believes Thanksgiving is a perfect time for people to consider new ways of looking after one of their most valued commodities - their health and well-being.
Whilst Thanksgiving celebrations have a hugely beneficial effect on mental well-being, the holiday can be tough on the body. Last week people up and down the country sat down to enjoy one of the most anticipated feasts of the year jammed packed with rich and tasty foods - roast turkey and stuffing, green bean casserole, candied yams etc. So it's only natural for people to feel sluggish and lethargic now the celebrations are over. Candace Keefe, CEO of Bioceutica wants everyone to enjoy and get the most out of their Thanksgiving and Christmas festivities and therefore is currently promoting Energen as her seasonal product pick from the Bioceutica range in a fight back against tiredness and fatigue.
About Bioceutica : http://www.bioceutica.com/Default.aspx
Part of Bioceutica's 'My Vitamins' range, Energen is a naturally developed vitamin supplement free from wheat, yeast, corn, dairy, salt, sugar, artificial coloring, preservatives and flavouring. Energen tackles the cause of tiredness and fatigue by working with the body's biochemistry. Within each cell in the body is a mitochondrion, which is the energy centre of the cell. Tiredness is the result of vital nutrients and vitamins failing to power the mitochondrion and causing the body to slow. By fast tracking the necessary compounds to the centre of the cells, Energen is an effective solution for refuelling the body and restarting the internal energy generation cycle.
Candace Keefe recommends Energen as a means to help the body recover from the festivities of the holidays and maintain wellness. With Thanksgiving and the imminent New Year being the perfect opportunity for implementing new habits Bioceutica are supporting those looking to make positive changes to their health.
Bioceutica encapsulates the spirit of health, well-being and freedom in their expansive range of cosmeceuticals and nutraceuticals. Every product released by the brand is safe for the environment and offers consumers the opportunity to live a healthy and natural lifestyle through custom nutrition, skin care and cosmetics that focus on offering 'real results'. By refusing to fall in line with the 'one size fits all' mentality of many healthcare brands, Bioceutica has grown significantly and become a firm favorite among U.S consumers looking for health and beauty products that are as unique as they are.