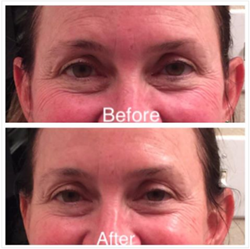 Not only do I see fabulous results on the outside, but what it has done on my inside is pretty fantastic too! I am gaining my confidence each time someone notices
(PRWEB) September 22, 2016
Leading lifestyle brand Bioceutica recently launched a revolutionary product to the market designed to change the way people across America think about aging. The Reverse 20™ Youth Restoration Set was developed by the award-winning partnership of Bioceutica CEO Candace Keefe and renowned scientist Pierre Bottiglieri as a healthy and a natural solution with no toxins to not only slow down the hands of time but also turn them back.
About Bioceutica: http://www.bioceutica.com/
Since its launch in mid-August, the Reverse 20™ Youth Restoration set has been an instant hit with U.S consumers, with the first shipment selling out in just 15 days. Those lucky enough to get their hands on the revolutionary age defying system have already been raving about the results. One reviewer in Texas noted how, after having Botox in the past, they were amazed by the effects of the system after just 30 minutes, claiming that Reverse 20™ Youth Restoration far out-shined expensive and often painful chemical alternatives.
Another astonished consumer shared how, again, after one 30 minute application, there was a huge difference in the brightness and elasticity of their skin and that their lines and wrinkles were visibly reduced.
And Reverse 20™ Youth Restoration isn't just changing what people see on the outside either. One reviewer wrote about how the instant pro youth results had helped her to feel more confident: "Not only do I see fabulous results on the outside, but what it has done on my inside is pretty fantastic too! I am gaining my confidence each time someone notices, it gives a boost to that nagging self-esteem that helps me get out of my comfort zone."
The set contains a micro exfoliator, coconut jelly mask and concentrated maintenance elixir which preps, lifts and maintains the skin, leaving it rejuvenated and youthful. Unlike many anti-aging products on the market, Reverse 20™ Youth Restoration solves the underlying problems of ageing; instead of simply addressing the symptoms. It offers spectacular results in common problem areas such as around the eye, neck and décolleté.
The Reverse 20™ Youth Restoration system works in 3 steps. The first step - a specially formulated micro exfoliator contains the natural goodness of green papaya and glacial water which buffs away dead skin cells to reveal a brighter, more even complexion. The second stage lifts the skin thanks to a unique coconut jelly mask infused with antioxidants and rare plant minerals which have been clinically proven to provide long-lasting Pro Youth results. The final step of the system is a super concentrated maintenance elixir. Touted as a 'miracle in a bottle', the elixir is infused with ALPINOX, antioxidants and glacial water and instantly refreshes and rejuvenates the skin, promoting natural radiance and a healthy, youthful glow.
Bioceutica was established in response to an outcry for natural, custom nutrition and vitamin supplements from consumers throughout the U.S. Since the success of these natural highly customisable supplements, Bioceutica have turned their expertise to skincare and developed their Intuitiv by Nature – a skincare product line which goes beyond anti-aging and adapts to people's skin and environment. The Intuitiv by Nature product line has grown to become a staple for those looking for products that take the wonders of nature and offer real, youthful results.