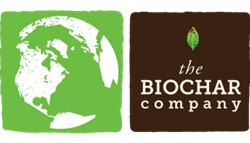 Berwyn, Pennsylvania (PRWEB) March 31, 2014
The Biochar Company and Biochar Solutions Inc. today announced the merger of their companies; two of the nation's premier biochar businesses. "In an industry with challenging hurdles in product availability, distribution, and scalability, this merger creates a company uniquely positioned to overcome these barriers and deliver highly effective products to a wider client-base, at a lower price-point, while pioneering industry leading social impact initiatives", said Jeff Wallin, The Biochar Company's chief executive officer.
Wallin is energized to lead the combined company, which will continue to be named The Biochar Company (TBC) and be headquartered in Berwyn, Pennsylvania. This dynamic management team, which includes Morgan Williams, Biochar Solutions Inc.'s (BSI) co-founder and CEO, will guide industry leaders from both companies to tackle untapped market opportunities that solve today's challenges in soil, water, and climate.
Biochar, a porous charcoal product, is a natural substance, sustainably sourced from underutilized biomass that can last for hundreds to thousands of years in soil; hold water and nutrients; and catalyze biological and chemical environmental functions.
The Biochar Company has developed a line of Soil Reef™ branded biochar products available in retail, online, and bulk. With pre-spring e-commerce sales up 416% this year, and a consecutive three-year overall company growth of 300% year-over-year, the merger will accelerate growth and create even stronger market positioning.
"In such a rapidly expanding industry, it's evident that combining the strengths of TBC and BSI into one coordinated effort uniquely positions us for continued growth and impact—we couldn't be more excited. The merger opens new doors for both teams to develop more effective products, hone in on market-driven services, and create powerful brand experiences," says Morgan Williams, now head of research and development and a company board member. "Biochar Solutions Inc. and The Biochar Company share the common goal to deliver carbon negative solutions to the world advancing us in our finalist position to win Sir Richard Branson's $25 million Virgin Earth Challenge."
Wallin is equally enthused noting that "joining with an organization that has successfully pioneered work in industry market development, especially so in soil reclamation work, will strengthen our company's ability to serve the needs of our ever-expanding suite of clients." Additionally, Wallin continues "the merger is naturally symbiotic by combining The Biochar Company's social impact drivers, Biochar Bob and The Biochar Alliance, with BSI's position in the Virgin Earth Challenge—we're on the edge of our seats every day."
Over the past seven years, TBC's umbrella of companies have had many successes including launching biochar projects from Hawaii to Canada to the continental U.S. Now, with the joining of BSI, the list of successes is highlighted by the first carbon negative biochar mine reclamation project in the world with the U.S. Forest Service in Colorado. The Biochar Company's Soil Reef products are sold in Whole Foods Markets, in regional garden centers, is a leading e-commerce brand, and is used in the largest organic rooftop garden in the U.S., the Brooklyn Grange.
About The Biochar Company
The Biochar Company (TBC) is an integrated biochar product development, marketing and sales company whose products improve human well being by addressing soil, water, air and carbon challenges.
TBC's industry leading team has built a premier suite of brands and companies including Soil Reef™ brand biochars and blends, Biochar Bob®, The Biochar Alliance®, Biochar Solutions, Biochar Reclamation Labs and Hawaii Biochar Products.
Based in Berwyn, PA, TBC can be viewed online and on social media at TheBiocharCompany.com, SoilReef.com, http://www.facebook.com/SoilReef, https://twitter.com/SoilReefBiochar, http://www.facebook.com/BiocharBob & https://twitter.com/BiocharBob.
About Biochar Solutions Inc.
Biochar Solutions Inc. produces and sells biochar and custom blended biochar products, provides commercial research and development support, conducts carbon negative field-scale restoration work, and deploys continuous process industrial equipment to convert forest residues into biochar and bioenergy.
Through our subsidiary company, Biochar Reclamation Labs, we work to develop, test, and deploy, scaled technologies to restore drastically disturbed soils in the agriculture and mining sectors. Our technologies serve to re-balance the active and recalcitrant soil carbon pools of landscapes with poor soil structure, limited water retention, unbalanced pH, metal toxicity, trace pollutants, and stagnant biological activity.
http://www.biocharsolutions.com
About the Virgin Earth Challenge
Launched by Sir Richard Branson in February 2007, The Virgin Earth Challenge is a competition offering a $25 million prize to whoever can demonstrate a commercially viable design which results in the permanent removal of greenhouse gases out of the Earth's atmosphere, so as to contribute materially to avoid global warming. Ideas are assessed by a panel of judges including Richard Branson, Al Gore, James E. Hansen, James Lovelock and Tim Flannery.
As of October 2011, the leading organizations in the Earth Challenge are: The Biochar Company/Biochar Solutions, from the US; Biorecro, from Sweden; Black Carbon, from Denmark; Carbon Engineering, from Canada; Climeworks, from Switzerland; Coaway, from the US; Full Circle Biochar, from the US; Global Thermostat, from the US; Kilimanjaro Energy, from the US; the Savory Institute, from the US and Smart Stones from the Netherlands.
For further information, please contact -
Jeff Wallin: Jeff(at)TheBiocharCompany.com or
Morgan Williams: Morgan(at)TheBiocharCompany.com