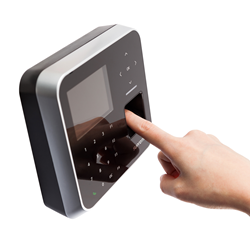 We created BioConnect 5 years ago because we fundamentally believe that the 7 billion of us on the planet no longer wish to use approximations of our identity (cards, keys, PINs, passwords) to prove who we are.
Toronto, ON (PRWEB) September 28, 2015
Last week marked a significant one for Entertech Systems™ as they advanced their impact on the "Bring Your Own Identity" (BYOI) movement on the horizon with an update to their BioConnect identity management solution.
"Our society has built a system on the basis of keys, cards and PINs - approximation technologies for identity verification. The challenge with these tools is that they are not us," said Rob Douglas, Founder & CEO of Entertech. "The basic idea of BYOI is that with the influx in different types of biometric technologies flooding into the market, in the near future individual employees will decide the biometric type that they will bring into their workplace, whether that be biometric mobile devices, biometric wearable devices, or biometric fingerprint fixed devices. We created BioConnect 5 years ago because we fundamentally believe that the 7 billion of us on the planet no longer wish to use approximations of our identity to prove who we are."
"This platform is going to make things simple, scalable and secure for the enterprise," said Douglas.
Entertech's long standing partnership with Suprema marked the beginning of the journey as a critical step in facilitating BYOI with the integration of Suprema fixed biometric access readers to Entertech's access control partners via BioConnect.
As of September 23rd, an update for their BioConnect identity management system (v3.5) is available for download which adds a new Suprema device, the BioStation 2 to the full suite of Suprema devices in the integration. The newest release supports a new total of 19 of the leading access control systems as listed below (previously 16), and also includes improved performance and reliability to enhance the overall user experience. Full capabilities of BioConnect can be found at http://www.BioConnect.com.
The newest device in the integration, the Suprema BioStation 2 is an evolution of the BioStation biometric fingerprint device with a sleeker design, larger display screen and refreshed UI. A very versatile device, it can be utilized in both indoor and outdoor settings with virtually real-time authentication and time and attendance capabilities. Its high-end fingerprint terminal uses TCP/IP protocols to make 1:3,000 matches in one second, and features a color LCD screen and proximity card reader option. The new and improved fingerprint reading sensor can read a wet or dry finger. As the operating partner for Suprema in the USA, Canada, UK, Ireland and Puerto Rico, the Suprema BioStation 2 can be purchased through Entertech.
Full Suite of Suprema devices supported in the integration:

Suprema FaceStation
Suprema BioStation
Suprema BioStation 2 (new!)
Suprema BioEntry W
Suprema BioEntry Plus
Suprema BioLite Net
Suprema BioLite Solo
The BioConnect identity management system integrates the following leading access control systems with the Suprema product family (Available for download today):
ACT ACTManage, AMAG Symmetry, Avigilon Access Control Manager, Axis A1001, Brivo OnAir/OnSite, Gallagher Command Centre, Genetec Security Center, IMRON IS2000, Lenel OnGuard, Open Options dnaFusion, Paxton Net2, PCSC LiNC-PLUS, Honeywell ProWatch, Honeywell WINPAK, RS2 AccessIT!, S2 Netbox, Software House CCURE 9000, Stanley SecureNET, Vanderbilt Security Management System (SMS)
About Entertech Systems
Entertech Systems provides intelligent identity management solutions to enterprise customers in a wide variety of markets to ensure "true identity" biometrics are used in their organizations each and every day.  Their industry-first BioConnect identity management platform enables Suprema readers to be easily integrated with the leading global access control systems. And as Suprema's official operating partner in the United States, Canada, United Kingdom, Ireland and Puerto Rico they also offer the #1-rated biometric devices (finger, face, card and PIN), IP access control system and software products. For more information, visit http://www.EntertechSystems.com.