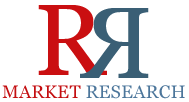 The global biodegradable plastic packaging market is expected to grow at a CAGR of 18.05% from 2013 to 2019 to reach a value of $8,415.20million.
Dallas, Texas (PRWEB) April 26, 2014
Packaging is one of the largest industry sectors in the world, worth several billions. Biodegradable packaging represents a meager percentage of this colossal market. The global biodegradable packaging industry has seen a shift in paradigm and has now moved towards efficient and advanced packaging. About a decade ago, biodegradable packaging market was not considered to be one of any real significance. But recently, biodegradable packaging has quickly become an essential part of the global packaging market aiding to the ever increasing consumer awareness and importance of eco-friendly substitutes. Major manufacturers of packaging are now looking to differentiate their products from those of their competitors by providing best possible biodegradable packaging products as per consumer demands. The demand for biodegradable packaging is increasing and will continue to increase as the companies utilize packaging like a medium to protect and promote the safety of the environment along with their products.
Complete Report available at http://www.rnrmarketresearch.com/biodegradable-packaging-market-by-packaging-type-plastic-and-paper-applications-food-packaging-beverage-packaging-pharmaceuticals-packaging-personal-home-care-packaging-and-others-by-geog-market-report.html.
The biodegradable packaging report analyzes the biodegradable packaging market by type of packaging and applications, globally and regionally. The report familiarizes the industry players with the market trends, opportunities, drivers, and challenges. This report identifies the factors driving or inhibiting the growth of each segment to support its analysis of market trends and forecasts. In addition to the market size, data trends, and forecasts, the report also highlights the key market opportunities for the stakeholders and draws a competitive landscape in which the key market developments of the top companies in the market are profiled.
The global biodegradable plastic packaging market is expected to grow at a CAGR of 18.05% from 2013 to 2019 to reach a value of $8,415.20million. Due to increasing degree of consumer awareness, and generic and contract manufacturing activities in Europe and North America, the developed geographies are expected to register maximum growth.
Inquire for discount at http://www.rnrmarketresearch.com/contacts/discount?rname=168931 .
The biodegradable packaging market is expected to witness fastest growth from biodegradable plastic packaging market as it is a relatively new market with a great potential to capture existing market share of non degradable conventional plastic packaging. Lack of interest of governments of many developed regions to provide incentives to promote the use of biodegradable packaging and price difference in conventional versus biodegradable packaging materials are primary factors curbing the growth of this market. The fastest growth in the biodegradable packaging market is expected to come from food packaging and beverage packaging application segments, which will continue to expand in the coming years. Acquisitions as the major growth strategy used in the recent past have indicated that the industry is on its way to consolidation globally and global packaging suppliers are strengthening their presence in emerging markets.
Major Points from Table of Contents
9 Company Profiles
9.1 International Paper
9.2 Georgia-Pacific LLC
9.3 Clearwater Paper Corporation
9.4 Rocktenn
9.5 Smurfit Kappa Group
9.6 Mondi Group
9.7 Stora Enso
9.8 Kruger Inc.
9.9 Novamont S.P.A
9.10 BASF SE
9.11 Biopac
9.12 Natureworks LLC
Order a copy of this report at http://www.rnrmarketresearch.com/contacts/purchase?rname=168931.
Browse more reports on Bio-Plastic Market at http://www.rnrmarketresearch.com/reports/materials-chemicals/plastics/bio-plastic.
About Us:
RnRMarketResearch.com is an online database of market research reports offer in-depth analysis of over 5000 market segments. The library has syndicated reports by leading market research publishers across the globe and also offer customized market research reports for multiple industries.